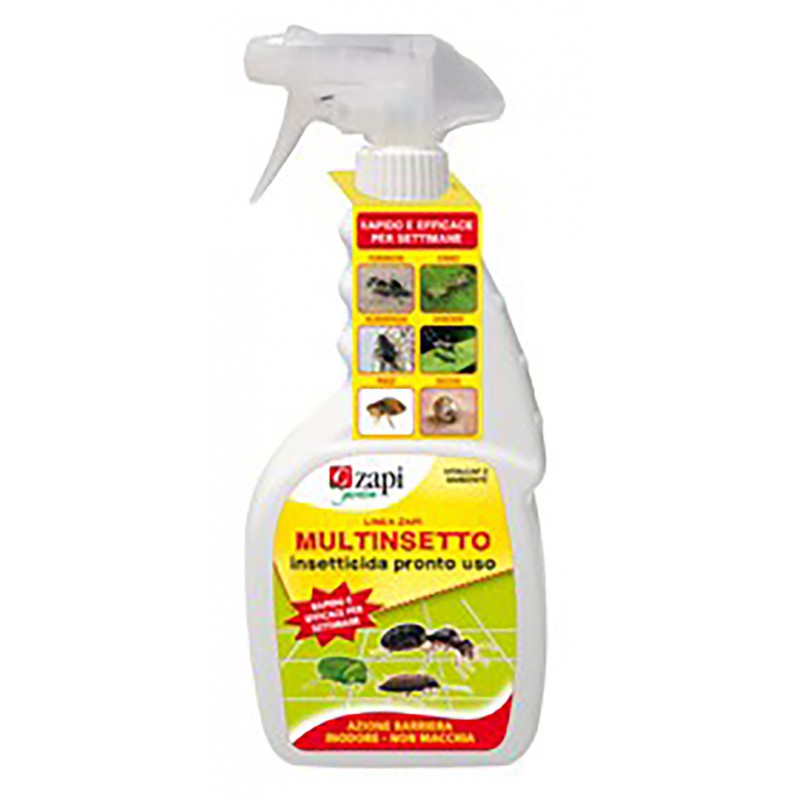  
Zapi insetticida cimici e formiche
Reference: 8005831003802

PACKAGING AND SHIPPING COSTS
insetticida cimici e formiche zapi p.uso 500 ml
insetticida cimici e formiche



insetticida pronto all'uso contro formiche e insetti striscianti per uso domestico



a cosa serve



vitalcap 2 ambiente pronto uso è efficace contro formiche, scarafaggi, cimici e insetti striscianti che infestano pavimenti, pareti, crepe, fessure all' interno ed esterno di ambienti domestici. vitalcap 2 ambiente, grazie alle microcapsule attive a lento rilascio, mantiene la propria efficacia per 3-4 settimane.

quando si usa



aprile è ottobre ca.

come si usa



spruzzare dove si nota la presenza degli insetti.
12 other products in the same category:
Out of stock
Kalif, disabituant vipers and snakes
Concentrated insecticide effective against most flying insects such as flies, horseflies, mosquitoes and many crawling insects.
Out of stock
Bait muskil forablock mice
Out of stock
Organic product that provides an indirect action against sooty molds
Out of stock
Biological product specific for ants. It creates a natural olfactory barrier unwelcome to insects
Ready to use rodenticide in single-dose sachets of 25 g, used to control rodent infestation indoors and outdoors.
Smoke cartridges for the treatment of tunnels built by moles.
Out of stock
compo rodix block esca for paraffined blade
Mouse Bait Station is a container made of rigid PVC material for poison baits.

Zapi Disabituante is a product with a repellent action against cats and dogs.