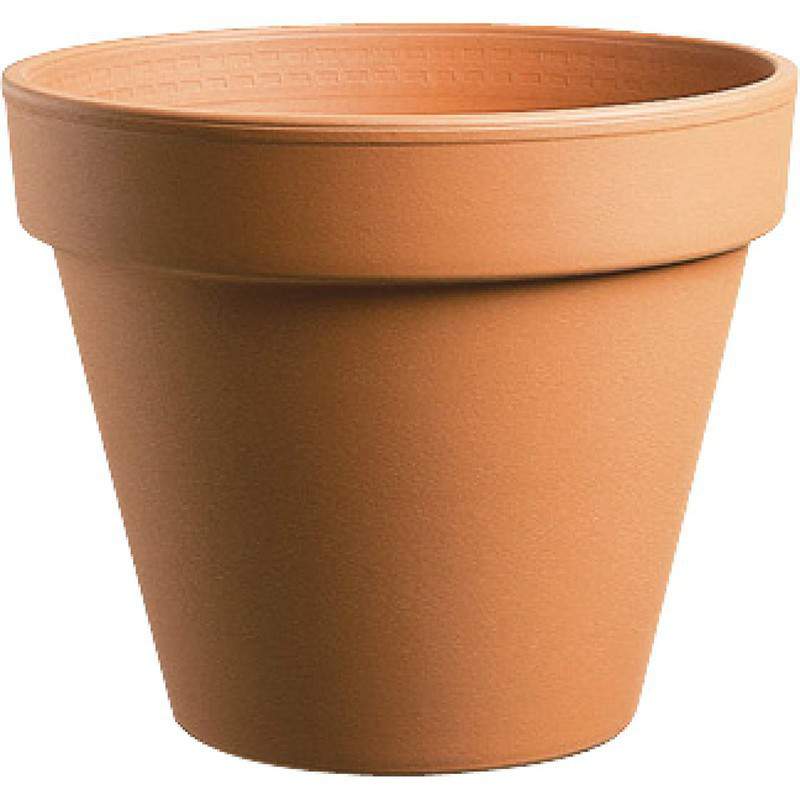  
Classic Flowerpot Terracotta 10cm
Reference: 4013921001052

PACKAGING AND SHIPPING COSTS
Mini natural Terracotta Flower pot external diameter 10 cm (4 in)
Resistant porous terracotta flowerpot, a classic practical and always decorative element, an object that is always pleasant to the eye and useful for the growth of plants in small angles and balconies
Dimensions:
external diameter 10 cm (4,0 in), internal diameter 9,3 cm 3,7 in
8,9cm (3,5 in) height
Support surface: diameter 5,9 cm (2,3 in)
related products
Out of stock
Mini Terracotta Saucer diameter 8 cm
height 1.8 mm, made of terracotta.
12 other products in the same category:
Dimensions: 23 x 23 x h16.5 cm.
Natural terracotta flowerpot, external diameter 36 cm
Classic flowerpot in Italian red clay, external diameter 15.5cm
Dimensions: Ø41 x 21 x h20 cm.
Dimensions: Ø35 x h31 cm.
standard terracotta pot 47cm
Classic flowerpot in Italian red clay, external diameter 17,5cm
Red clay terracotta window box