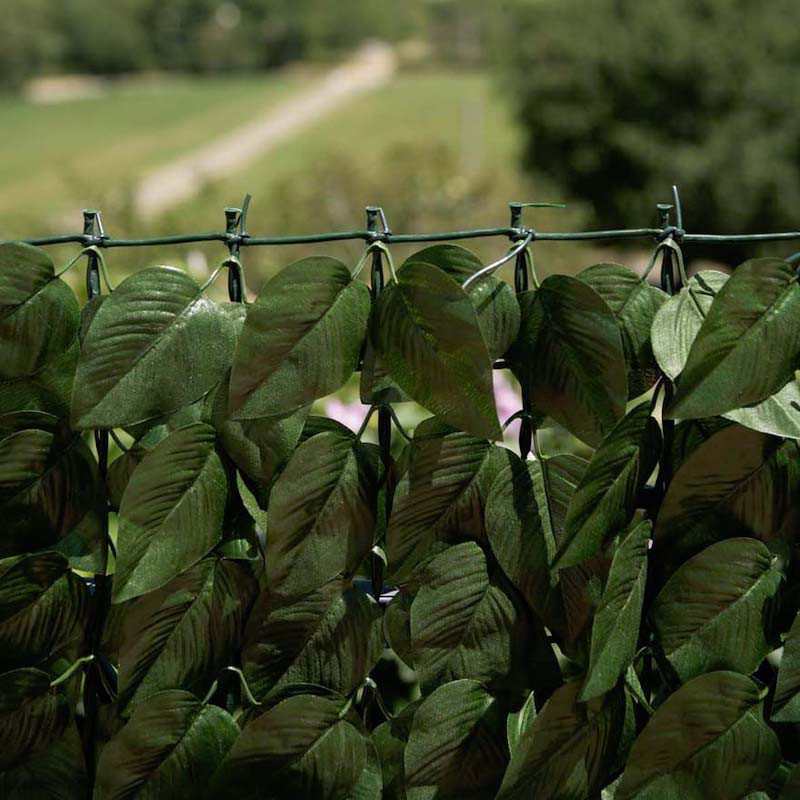  
Verdecor hedge with laurel leaves
Reference: 8015358055932

PACKAGING AND SHIPPING COSTS
The Verdecor hedge with laurel leaves is made with synthetic leaves assembled on a plastic net that allows privacy in the garden or to be used as a decoration on balconies and terraces, treated with anti-UV additives
It does not attract insects. It does not require maintenance. Washable.
Quick and easy installation. Single pack.
12 other products in the same category:
Lafuma 3113 Relax Futura Batyline Duo deckchair
Ornamental for Natural Wood Garden
This model is the benchmark for relaxation, as it has been designed to offer the ideal position to relax in a folding chair-chair. The essential principle is the positioning of the legs slightly above the level of the heart, which will optimize your rest. An indispensable tool for relaxing on the veranda, in the garden or simply inside your home.
Flowerpot container butterfly in giftbox