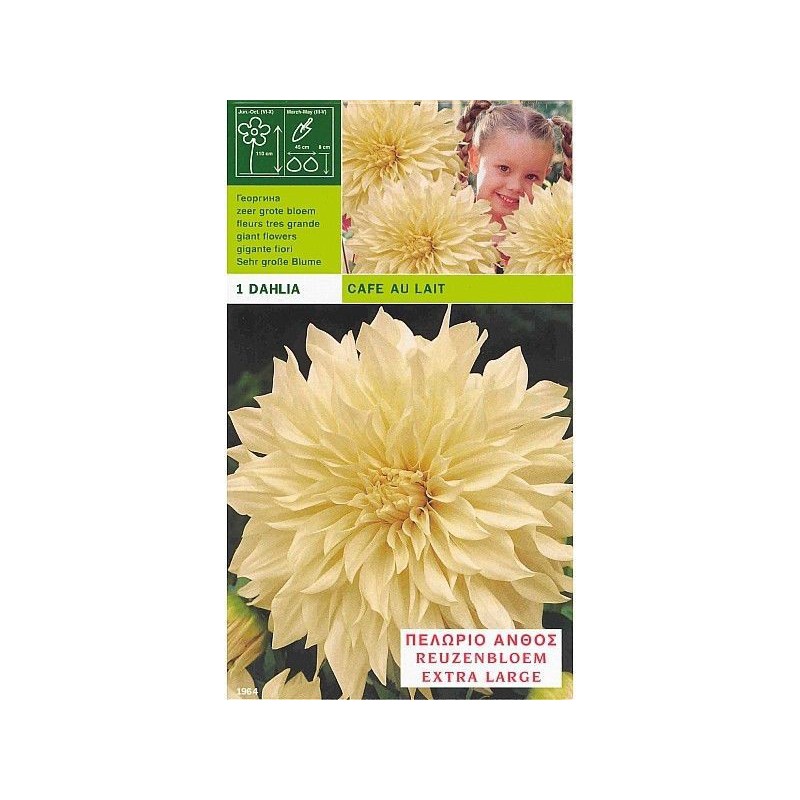  
Dahlia dinnerplate cafe au lait 1 bulb
Reference: 8711483102977

PACKAGING AND SHIPPING COSTS
dahlia dinnerplate cafe au lait (confezione da 1 bulbo)
dahlia dinnerplate cafe au lait, periodo di fioritura giugno - ottobre, altezza 110 cm semina tra marzo e maggio in un luogo soleggiata, 8 cm di profondità e 45 cm di distanza l' no dall'altro. tenere umido all'inizio.
10 other products in the same category:
Bulb of White or Red Garlic, shipped in bulk
Hyacinth orientalis in a nursery pot ready to bloom w perfume rooms and terraces. Choose your favorite pastel colors from blue, white, yellow, pink and red!
Narcissus bulbs are easy to grow and in spring they give us a beautiful flower, elegant, refined and very fragrant. Contains 5 bulbs
Also known as the lily of the Madonna or the lily of St. Anthony, Lilium candidum produces large white and very fragrant trumpet flowers that bloom from June to September. It is ideal for planting in gardens as an ornamental and it adapts easily to any type of soil! It contains 1 bulb.
gladiolus mon amour (confezione da 7 bulbi)