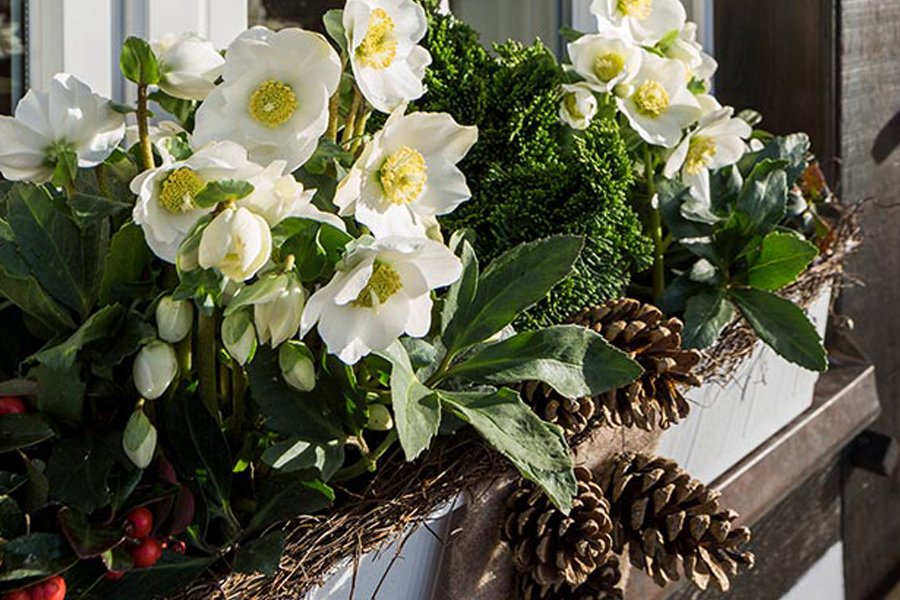 It's almost Christmas
Also this year, as always, the Christmas of course different and original Like never before. These holidays give us the opportunity to spend time in our homes, perhaps with few people but feel and heartily and what's better than that live these moments in a peaceful and healthy environment, emotionally engaging how only plants can give?
Did you know that there are plants that bloom during this holiday season?
Plants originating from places far from names and curious shapes, able to brighten up the environment and give pleasant sensations of joy and sharing.
Today we want to offer you two wonderful species that you can know and cultivate with extreme simplicity, the first suitable for decorating the houses inside them, the second to make i window sills of an original elegance.
The SCHLUMBERGERA is also called "CHRISTMAS CACTUS" precisely because of its succulent nature and the period in which its splendid flowers bloom! It is a much loved houseplant and very easy to care for.
Originally from Central America she fits and lives perfectly in the apartments of our cities and with little attention it is able to give an elegant and wonderful flowering that can last for a long time. Her flowering is exciting and very showy thanks to the difference between the internal and external tepals which I think an incredible effect making it look like a flower inside another flower.
The only precautions you must have in pot cultivation are mainly two:
to have good quality soil
have one correct placement, both as regards the exposure to light which must be abundant but not direct, and for the air currents from which it must stay away because they could endanger the health of the plant.
The Christmas Cactus is a perennial and variety using the right precautions they can reach an age of 20 and over. A truly impressive achievement.
Another wonderful plant that can beautify your window sills on the occasion of the holidays is theELLEBORO known as CHRISTMAS ROSE.
Delicate and elegant it deserves a prime location for its beauty, it is perfect for adorn windows and conservatories, it is in fact an evergreen perennial from beautiful forest green leaves that in this particular period of the year they host one among them magnificent flowering of refined beauty that recalls that of roses. Not afraid of the cold, requires little care but on the other hand it has a enormous aesthetic value.
There Christmas rose lends itself a lot to being grown in pots, the soil must be clayey but well drained and will tend to flourish easily from one year to the next.
Prepare a box of soil fertile and permeable, you can fertilize it periodically to keep its nourishing power intact, plant your Christmas Rose at right depth, in this case 2 plants side by side will create a thick bush and place the box on your windowsill. Hellebores are vigorous cold-hardy garden plants.
Choose one of the anti-fall pot safety systems to protect your hellebore plants from accidental falls, Serpentello or Safe Vase and you will have a perfect lively and natural decoration for your Christmas period.
With these tips accompany you in this magical time of the year where the atmosphere warms up thanks to the warmth of the proximity and the love for nature and for all that it offers us.
Happy Holidays
The GardenStuff Team