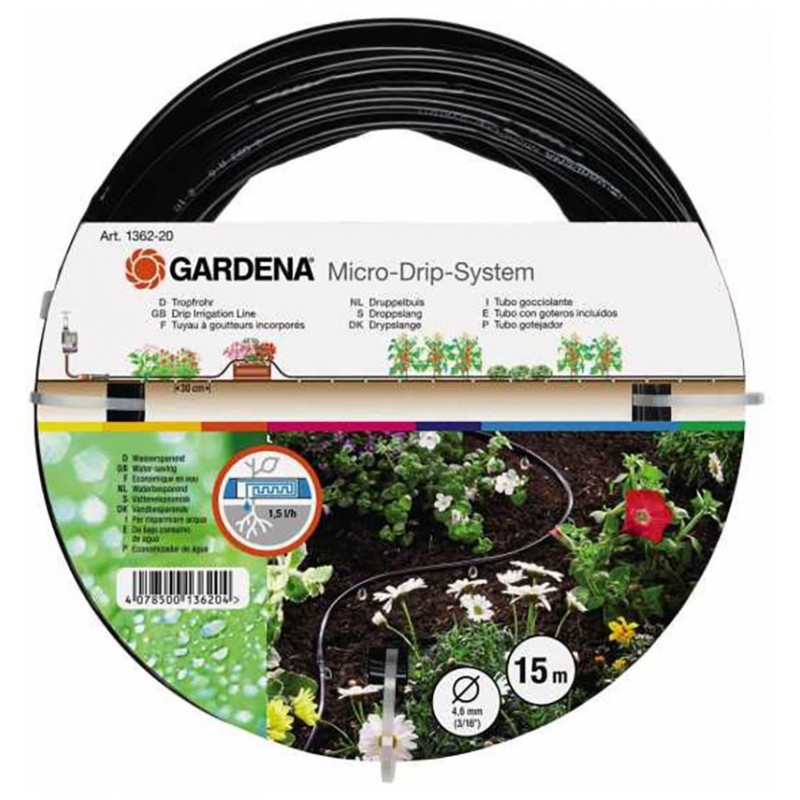  
Gardena micro-drip-system
Referens: 4078500136105

VERPAKKING EN VERZENDKOSTEN
gardena micro-drip-system basic tool 1000
gardena micro-drip-system basic tool 1000 2 functions: water filtration and reduction of the inlet pressure bar to an operating pressure of 1.5 flow rate 1000l / h
12 andra produkter i samma kategori:
Adjustable drippers and pressure regulators
gardena micro spray with 6 adjustable sectors
gardena strip micro-sprinkler
Gardena Micro Drip System Seri dropper
gardena water computer multicontrol duo
gardena straight fitting 25 mm
Classic balcony greenhouse irrigation
Jolie clear nebulizer and manual sprayer, light and resistant. 1 liter capacity, conical shape.
Available in green, anthracite, white and yellow colors.