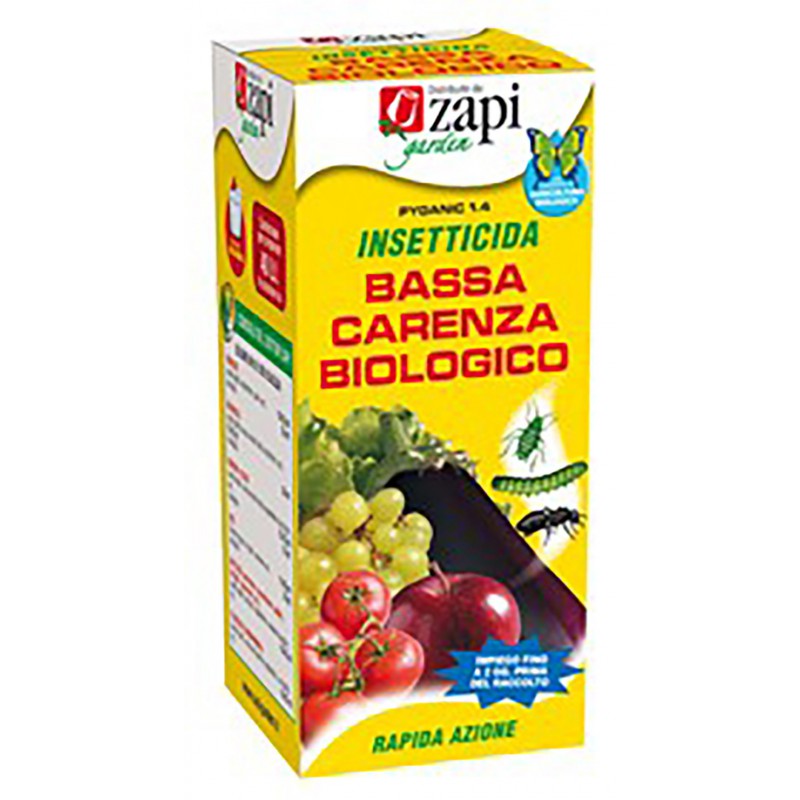  
Zapi insecticide
Referens: 8005831008388

VERPAKKING EN VERZENDKOSTEN
zapi low deficiency organic 25ml. insecticide
zapi bassa carenza biologico insetticida liquido ad ampio spettro d`azione per uso fino a 2 giorni prima della raccolta di ortaggi e fruttiferi. a cosa serve un insetticida naturale estratto dal fiore di piretro, ammesso in "agricoltura biologica". è ideale contro una vasta categoria di insetti ed è utilizzabile su piante ornamentali e da fiore, su piante da orto ed anche su piante da frutto. ha un rapido effetto abbattente sugli insetti quali afidi, cavolaie, tripidi, lepidotteri, aleurodidi, cimici, cicaline, dorifora, mosche, formiche, metcalfa, tignole, ecc. quando si usa marzo - ottobre. come si usa il prodotto va diluito in acqua nei dosaggi riportati sulla confezione. confezione si consiglia di utilizzare una pompa a pressione.
12 andra produkter i samma kategori:
zapicid yellow anti ants insecticide 500 ml
total herbistop garden 500 ml
Recharge for anti mosquitoes zanzabreak
Altadex Mosquito Repeller
Special One multipurpose spraiy for outdoors to eliminate mosquitoes, flies, cockroaches and ants, up to 3 weeks of protection.
formych microgranular bait jar 0.2 kg compo
bayer baythion ant bait 600 g
zapi overcid insecticide spray 150ml.
Ekologisk produkt som utövar en indirekt verkan mot rökning