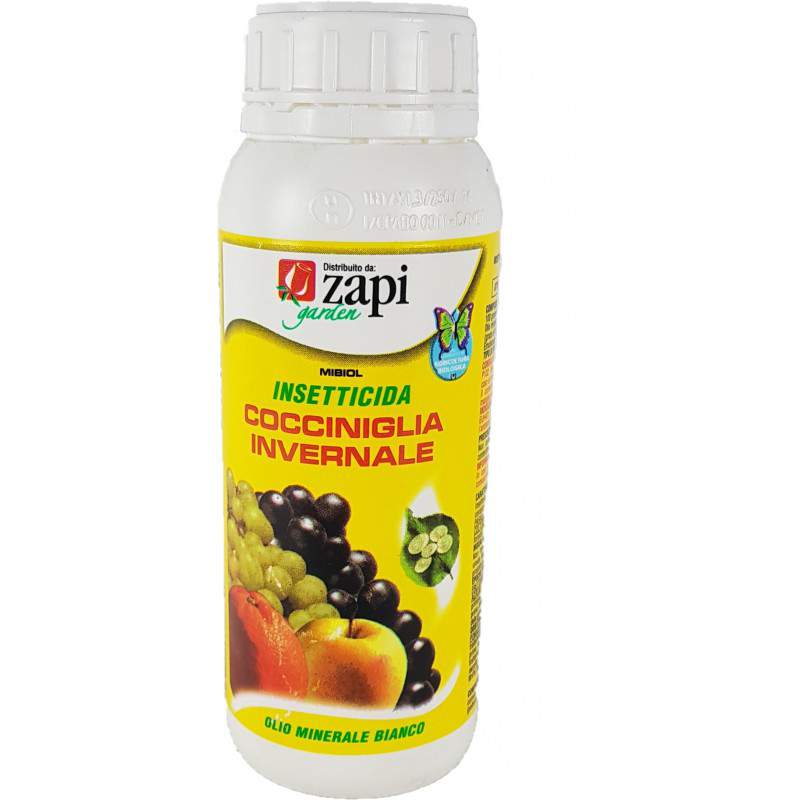  
Insecticide winter cochineal White Oil 500ml
Referens: 8005831000221

VERPAKKING EN VERZENDKOSTEN
Insecticide against winter mealybug 500 ml. White mineral oil. Zapi Garden
Zapi winter mealybug
insecticidal oil against fruit insects, citrus fruits, vines and olive trees.
what is it for:
Zapi cochineal winter performs a rapid and effective action against the cochineals that infest apple, pear, vine, olive, citrus fruits.
when to use:
November April ca.
how to use:
the product must be diluted in water in the dosages shown on the package. we recommend using a pressure pump.
mibiol - plant protection product - reg. number 5299 of 30/03/83
12 andra produkter i samma kategori:
Mosquito torch for outdoor use - 20 sqm of active protection, Active ingredient: esbiotrine
Putty with copper for racks
Catching horticultural insects
total herbistop garden 500 ml
Ready-to-use microgranular insecticide specific for terrestrial insects.
Dose for about 400sqm
Effective up to 2 months.
Zapi Insecticide Flies Tetracip Spray
Ideal product against insects of the soil and subsoil. It creates a natural olfactory barrier unwelcome to insects
Special One multipurpose spraiy for outdoors to eliminate mosquitoes, flies, cockroaches and ants, up to 3 weeks of protection.
Alfetrap adhesive trap for cockroaches with tablet
Bayer natria organic exterminating insecticide