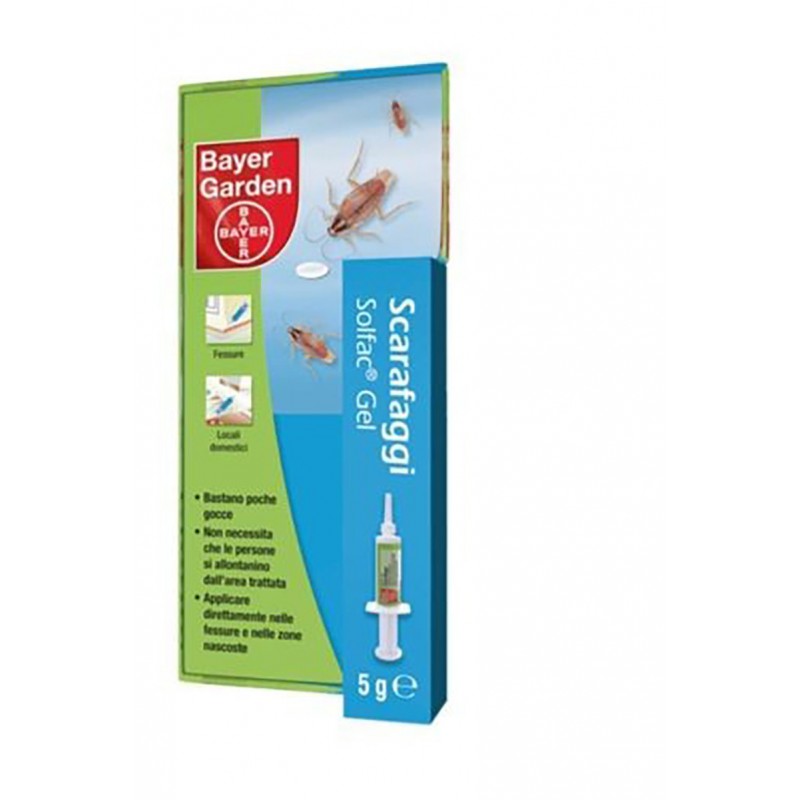  
Solfac insetticida in gel per scarafaggi
Referens: 8000560877366

VERPAKKING EN VERZENDKOSTEN
solfac gel scarafaggi tubetto g 5
esca insetticida in gel pronta all' uso per il trattamento degli scarafaggi in ambienti civili. solfac gel scarafaggi elimina e protegge dagli scarafaggi. facile e sicuro da usare, durante il trattamento è possibile soggiornare nei locali, non contamina l' aria. scheda tecnicacomposizione: imidacloprid 2,15% formulazione: esca in gel pronta all' uso
12 andra produkter i samma kategori:
Ready-to-use microgranular insecticide specific for terrestrial insects.
Dose for about 400sqm
Effective up to 2 months.
Recharge for anti mosquitoes zanzabreak
Alfetrap adhesive trap for cockroaches with tablet
100% vegetable oil obtained by the seeds of the Neem tree, which is a natural insect repellent.
Pack of 240ml
Ideal product against insects of the soil and subsoil. It creates a natural olfactory barrier unwelcome to insects
bayer baythion ant bait 600 g
Biological product specific for ants. It creates a natural olfactory barrier unwelcome to insects
BRODITOP NEXT BLOCK 25
Ready to use rodenticide
Activa Green Fluo portable anti-mosquito repellent cooker smoke-free, wireless, odorless, perfect against mosquitoes within a radius of at least 20 m²