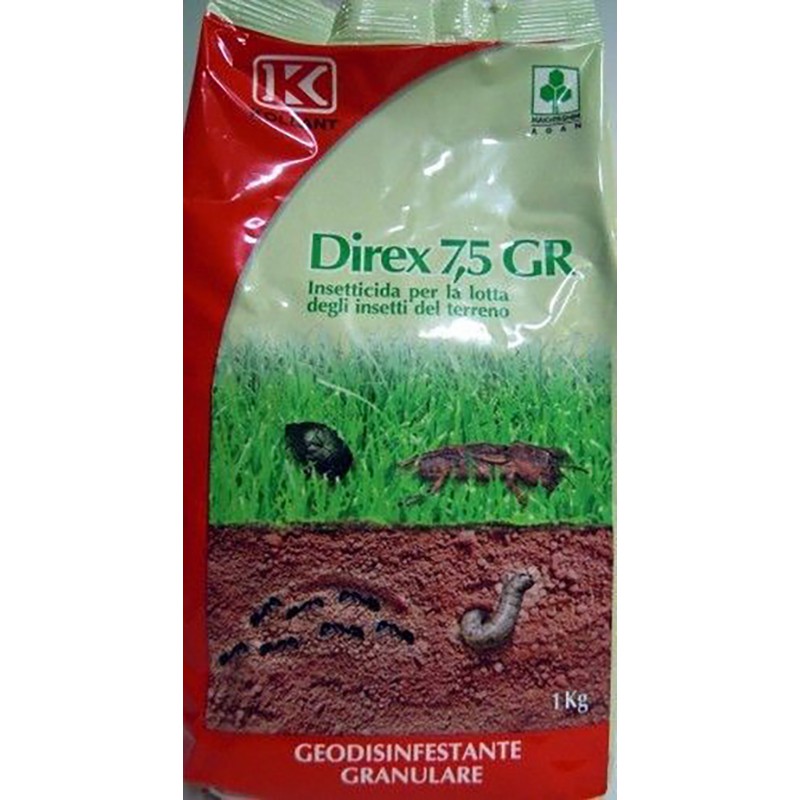  
Kollant direx insetticida granulare terreno
Referens: 8002297063234

VERPAKKING EN VERZENDKOSTEN
kollant direx granular insecticide for soil
non-systemic organophosphorus geodisinfestant active by contact, ingestion and asphyxiation against numerous insect parasites of crops. it is used in soil treatments, before or during sowing / transplanting. use: is a granular insecticide, indicated in the fight against insects on the ground and on the surface.
related products
Ideal product against insects of the soil and subsoil. It creates a natural olfactory barrier unwelcome to insects
Ready-to-use microgranular insecticide specific for terrestrial insects.
Dose for about 400sqm
Effective up to 2 months.
Insecticide against soil insects such as Tipula and Beetle
Effective on Vegetables, Grassy Lawn and Ornamental Lawns
Effective up to 2 months after treatment.
600g Pack
12 andra produkter i samma kategori:
Organic fertilizer with a high repellent action against soil insects
Alfetrap adhesive trap for cockroaches with tablet
Zapi Insecticide Plants Cip
Bayer natria organic exterminating insecticide
Altadex Mosquito Repeller
Recharge for anti mosquitoes zanzabreak
It's time for mosquitoes, don't be caught unprepared!
We have selected for you two irreplaceable products for this time of year:
- the Aromatic Geranium Vulcano Aromatic Spirals - pack of 10 spirals
- A silhouette from the SpirHello floor collection
Buy them together in the special Summer KIT.
zapi overcid insecticide spray 150ml.
BRODITOP NEXT BLOCK 25
Ready to use rodenticide
formych microgranular bait jar 0.2 kg compo