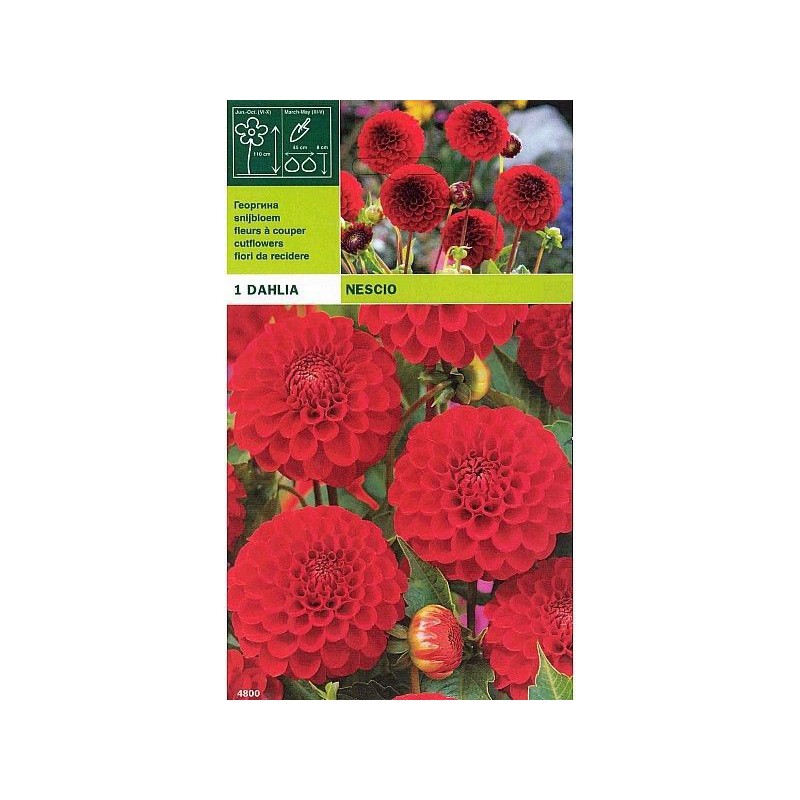  
Dahlia pompon nescio 1 bulb
Referens: 8711483050483

VERPAKKING EN VERZENDKOSTEN
dahlia pompon nescio (confezione da 1 bulbo)
dahlia pompon nescio, vivace e produttiva varietà rosso fuoco, si associa bene con i fiori estivi e autunnali gialli, blu, viola, rosa fucsia. pretende il pieno sole e, per mantenere inalterato il ritmo di produzione dei fiori, apprezza una concimazione liquida ricca di potassio ogni 15 giorni.brbrbulbi primaverili adatti per essere piantati in aiuole, giardino e vasi.
7 andra produkter i samma kategori:
gladiolus mon amour (confezione da 7 bulbi)
Bulk av vit eller röd vitlök, skickas i lösvikt
Hyacinth orientalis in a nursery pot ready to bloom w perfume rooms and terraces. Choose your favorite pastel colors from blue, white, yellow, pink and red!