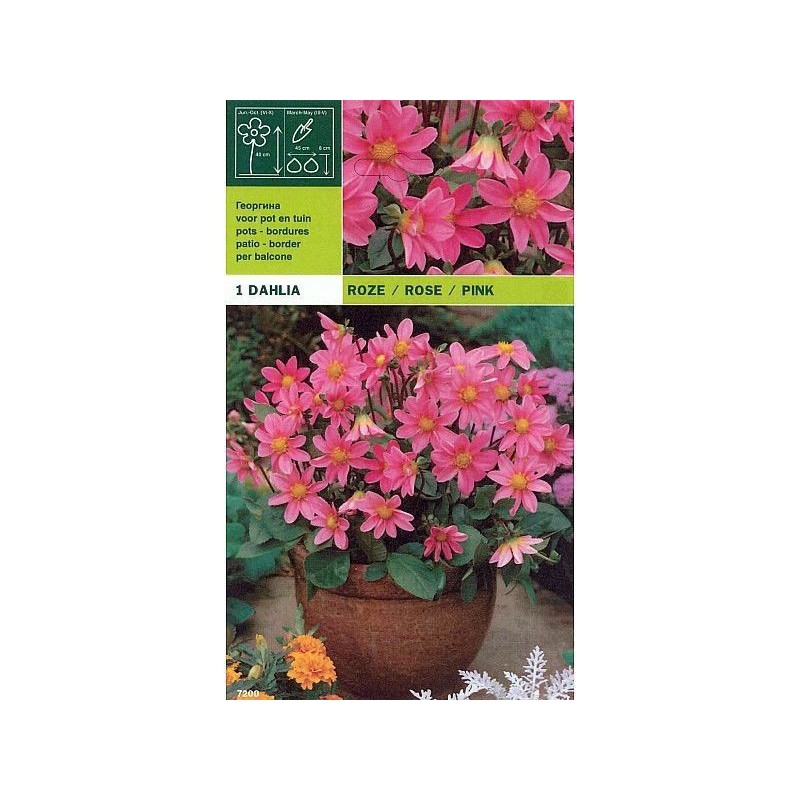  
Dahlia topmix pink 1 bulb
Referens: 8711483050728

VERPAKKING EN VERZENDKOSTEN
dahlia topmix pink (confezione da 1 bulbo)
dahlia topmix pink, sposa una calda tonalità di rosa. !uesta dalia da vaso e da bordura che si segnala per la compatezza e l' abbondanza della fioritura. può crescere anche non in pieno sole.brbrbulbi primaverili adatti per essere piantati in aiuole, vasi e balcone.
7 andra produkter i samma kategori:
Hyacinth orientalis in a nursery pot ready to bloom w perfume rooms and terraces. Choose your favorite pastel colors from blue, white, yellow, pink and red!
gladiolus mon amour (confezione da 7 bulbi)
Bulk av vit eller röd vitlök, skickas i lösvikt