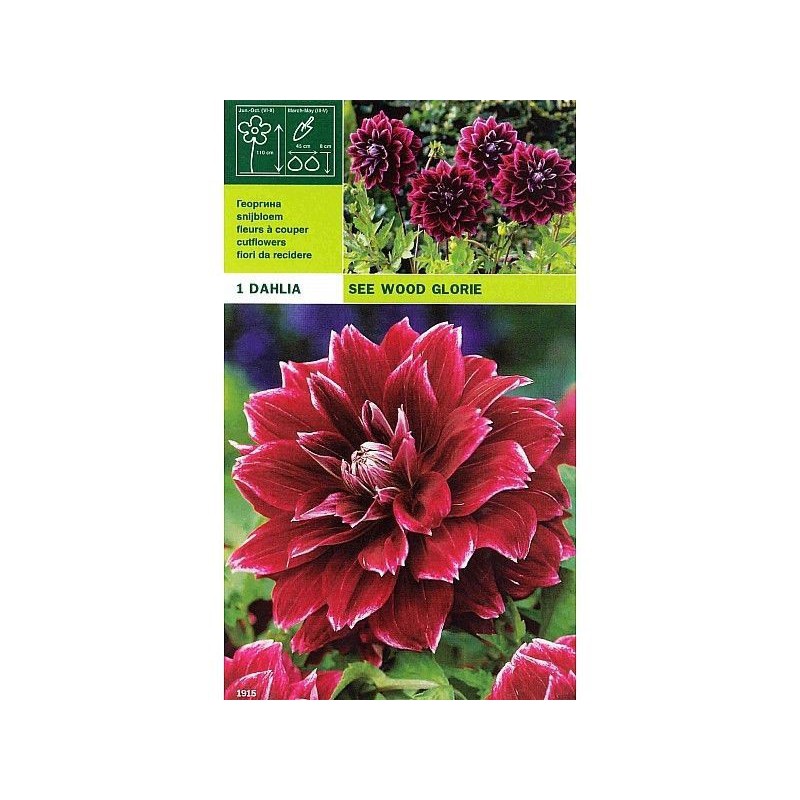  
Dahlia decorative see wood glory 1 bulb
Referens: 8711483051886

VERPAKKING EN VERZENDKOSTEN
dahlia decorative see wood glory (confezione da 1 bulbo)
dahlia decorative see wood glory, a grandi fiori di un prezioso rosso cupo, ulteriormente impreziosito dai margini dei petali bianchi e sfrangiati. un fiore ad effetto per il giardino assolato e per le composizioni di fiori recisi. eccellente in autunno con settembrini e graminacee. altezza cm 110. brbrbulbi primaverili adatti per essere piantati in aiuole, giardino e vasi.
7 andra produkter i samma kategori:
Hyacinth orientalis in a nursery pot ready to bloom w perfume rooms and terraces. Choose your favorite pastel colors from blue, white, yellow, pink and red!
Bulk av vit eller röd vitlök, skickas i lösvikt
gladiolus mon amour (confezione da 7 bulbi)