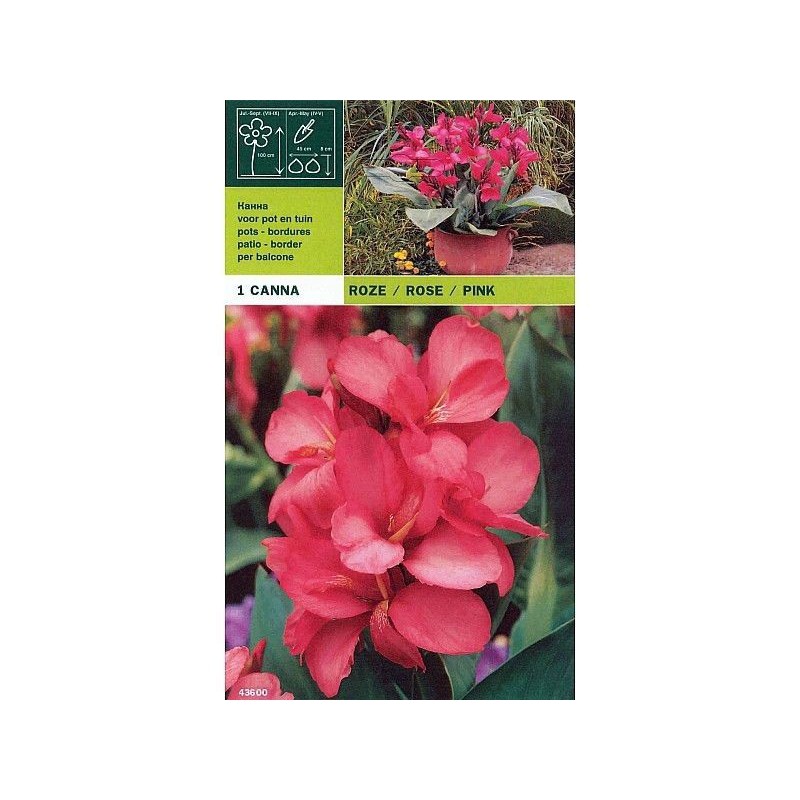  
Canna pink 1 bulb
Referens: 8711483054368

VERPAKKING EN VERZENDKOSTEN
canna pink (confezione da 1 bulbo)
canna pink, interessante varietà che dal rosso sfuma nel rosa carico, fa onore alla specie spontanea sudamericana con le sue vistose pannocchie di grandi fiori che si rinnovano in cima agli steli sino a fine settembre. essendo alta 100 cm, la piantagione su terrazze e balconi va riservata a vasi sufficientemente ampi e profondi (almeno diametro 30 cm per due rizomi). regge bene il pieno sole, ama annaffiature frequenti e la piantagione dei rizomi appena sotto la superficie della terra.brbrbulbi primaverili adatti per aiuole, vasi.
7 andra produkter i samma kategori:
gladiolus mon amour (confezione da 7 bulbi)
Bulk av vit eller röd vitlök, skickas i lösvikt
Hyacinth orientalis in a nursery pot ready to bloom w perfume rooms and terraces. Choose your favorite pastel colors from blue, white, yellow, pink and red!