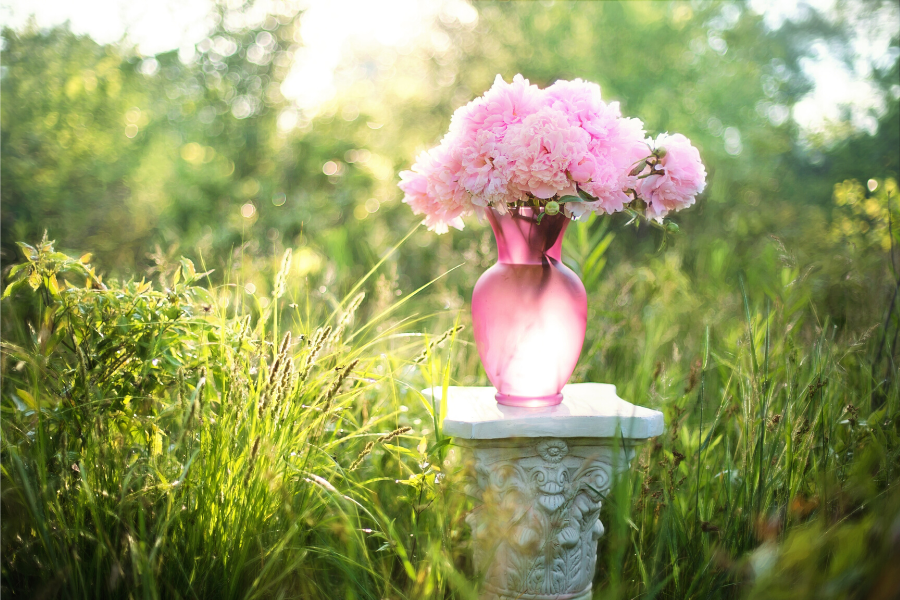 The flowers of June
June is synonymous with jubilation of colors: the plants grow luxuriant and the flowers explode in all their most bizarre forms.
Special feature of this month, the blooms in the cold tones of blue, pink and purple: inserting them in the garden immediately gives a touch of romance.
The climate is the medicine suitable for the good mood, with sunny days, mild climate, but also for a great choice of flowers and plants, to use and to grow with a good dose of passion and a pinch of love.
But what are the perfect flowers for these early summer days? Let's see how to enrich our garden or our balconies.
Lavanda: an unmistakable scent. The "blue of the Mediterranean" recalls the clouds in bloom. Among the flowers in June lavender leaves a mark in the heart. It is also famous for its medicinal properties (calming, anxiolytic, antimicrobial and anti-inflammatory) and used as an emulsion for skin care and as an anti-inflammatory agent.
Hydrangea: for the garden is a real explosion of bright colors with iridescent shades. In flowerbed or pot, it is much appreciated for the beauty of its flowers combined with small groups of four pink, light blue, mauve, violet or white petals.
Peonia: in terms of romanticism even peony doesn't joke. It's pure scenography. Its longevity is known all over the world and, as the Chinese say, lovers of this flower, "whoever plants a peony does it for himself, for his own children and for the children's children". In the language of flowers, peony is a symbol of esteem, respect, elegance and, of course, a wish for a long life.
Geranium: the traditional summer flower is definitely the geranium, which could potentially bloom all year round, but it is during the summer that it gives the best of itself. It is a plant not particularly delicate or needing attention, it is in fact rather resistant and perfect even for those who do not have a great familiarity with plants and flowers.
Rosa: the period of maximum splendor of the rose is definitely May. But, with the arrival of June, his show does not stop performing; because the roses with unique finish of the last month of spring pass the baton to the variety of roses reflowering, or those that are embraced by the summer heat and that shine until the arrival of the first frosts. The garden will really be a candlelit dining corner.
Petunia: another summer flower that we recommend is the beautiful surfinia, also known as Petunia. Its beautiful colors, from white to purple, from blue to purple, dress the summer gardens filling them with flowers and intoxicating scents. This flower is really generous and is much loved both for its ornamental function and for its very good perfume.