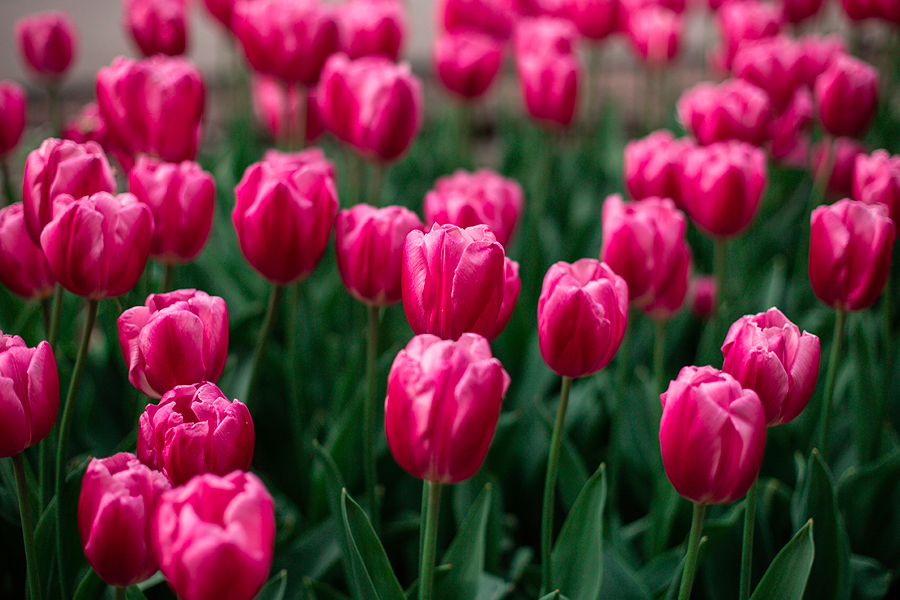 TULIPS ... LOVE STORIES
We have come to the end of our pleasant walk through paths full of flowers and legends, we leave the Tulip for last, not for little importance but to remind you that in a short time you will be able to plant the bulbs of these splendid flowers.
This week we are talking about their legend.
The name tulip comes from the Turkish'tullband'which means turban, probably due to its characteristic shape. It is a very present flower in theTurkish cultureand also in many fairy tales, among the most famous 'One Thousand and One Nights'. They symbolize love and their story is linked to a legend that tells of a young Shirin, and his Ferhad with whom he was madly in love. This deep and reciprocated love was destined to be broken by a tragic future. The young man had to go away for a while and set out on a journey in search of fortune. The young woman, waiting for his return, began to be anxious. So it was that at some point, she decided to look for her beloved. Unfortunately, the feat was accomplished in a tragic way. A fatal accident occurred in which the girl, badly injured, lost her life by falling on stones. As her destiny was fulfilled, and death came, she wept for a long time. Her tears mixed with blood turned into beautiful tulip flowers. Since then, this splendid flowering has been repeated every year.
This plant must be watered often but watch out for stagnation! They don't like them very much and therefore, if the winter is rainy, avoid watering them!
This was the last legend we wanted to tell you. Did you particularly like any plants and would you like to buy them? Visit our site!
We hope to have kept you company in this summer that comes to an end and now? Feel free to start planting the tulip bulbs that will bloom next spring!