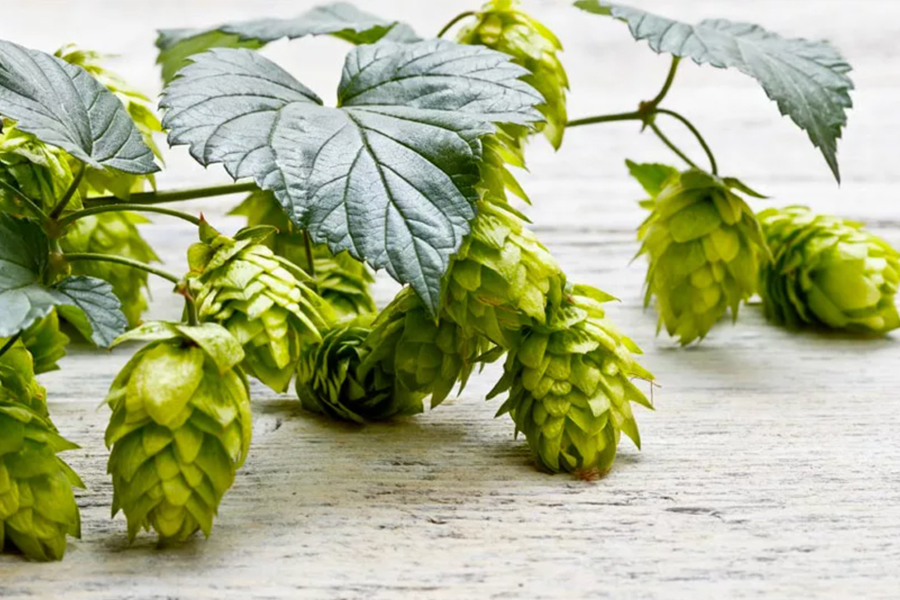 BEER, HOPS AND MUCH MORE ...
Today is World Beer Day one of the oldest and most loved drinks practically in the world!
The party started in 2007 in Santa Cruz, California. The first celebration was in a small event, in 2008. It was celebrated in various states of the American West Coast and the event was so successful that today it is celebrated in 80 different countries throughout the globe. It is celebrated every year on the first Friday of August. All beer lovers and even those who want to get to know it, they come together to enjoy it, and to spread the culture of this beloved drink. In the United States the day is taken so seriously that it is now a tradition to give a gift "six pack", a pack of 6 bottles or cans, to loved ones and friends.
Of course now you are wondering why here at GardenStuff we talk about beer since we are mainly involved in "green"?
Soon said, when you think about beer, the direct mental association immediately goes to hops… We certainly don't want to offer you a quick course on the cultivation of hops for beer but we would like to introduce you to this beautiful plant in a different light!
What we want to do is focus on its funnier side, its cultivation, which can give great satisfaction to both gardening enthusiasts and the less experienced. In fact, in addition to having aromatic and healing properties, hops are also a plant very beautiful and easy to care for.
What do we know about the hop plant?
L'Humulus Lupulus it's a climbing plant belonging to the family of Cannabinaceae. It is a hardy and very resistant plant, especially in the winter cold. It is therefore perfect for growing in pots even for the less experienced. Growing hops at home it is an activity within everyone's reach, you just need a little space, good soil and a lot of good will. Its development compared to other climbers is much faster and can reach heights of 10-12 meters in the open ground. When grown in pots, hops grow small but are a perfect climbing plant suitable for decorating terraces with pergolas, grates and balconies. It is necessary to use supports to allow it to develop properly, so yesand you want to create a wall for privacy is the plant for you. This vine will appreciate any climbing support! It is a suitable plant for ccreate delicate and harmonious atmospheres with a very romantic flavor.
To obtain excellent results, use well-fertilized soil and expanded clay to put on the bottom of the pot to avoid water stagnation. Remember to expose the plants to the sun and do not miss the right irrigation.
How to grow hops in pots?
Get a planter that goes from 60 to 100 liters or so, it will be enough for the hop plant to grow, it is very versatile and adapts even to the narrowest spaces such as the balconies of city buildings, where horizontal space is scarce but the vertical one can be exploited in abundance!
Several municipalities have already chosen hops plants for installations in urban areas, such as the municipality of Paris which in 2018 at theOpéra Bastille he planted them.
They offer aexcellent solution to have some shade and lend themselves to be used absolutely creative, pergolas, bamboo structures, or a hop wall.
Hops also possess incredible beneficial properties.
It is a natural sedative, in fact it is widely used to relieve sleep disorders, it is also used to fill pillows.

It is an ally for digestion, relieves small ailments

Helps in hormonal management, reduces hot flashes and nervousness

It is a temperature regulator, widely used in case of high fevers

It has antiviral and antiseptic properties, already in the Middle Ages, hops would have been an effective weapon in the fight against diseases and viru