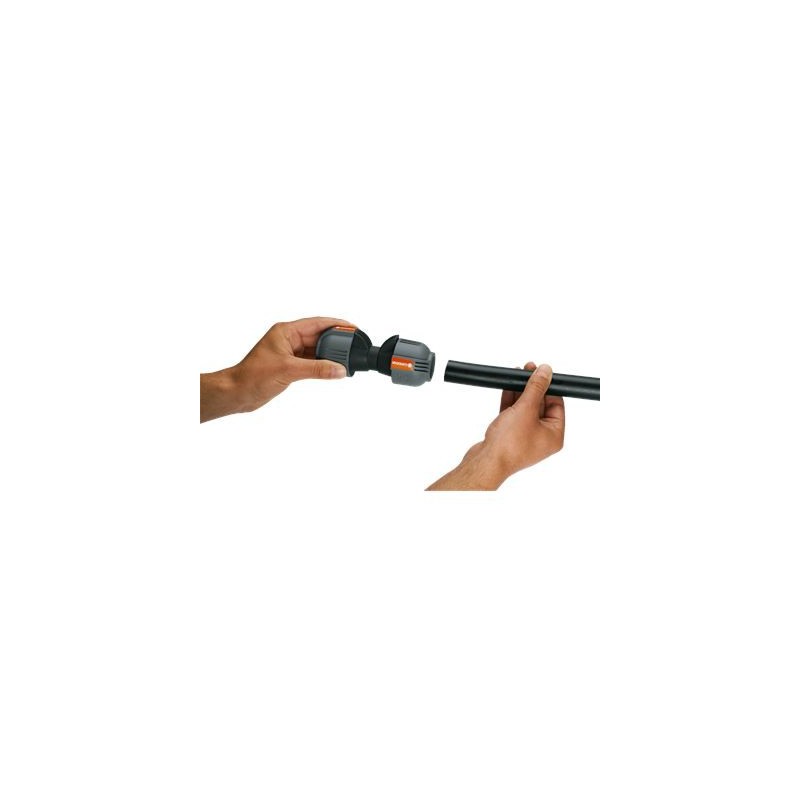  
Gardena raccordo dritto 25 mm
Reference: 4078500277501

PACKAGING AND SHIPPING COSTS
gardena straight fitting 25 mm
the 25 mm gardena straight fitting is useful for easily lengthening the line pipe. thanks to the patented 'quick & easy' quick connection technology, it is possible to assemble and disassemble the hose without the use of tools, simply by rotating the fitting 140 °.
12 other products in the same category:
gardena water computer multicontrol duo
Jolie clear nebulizer and manual sprayer, light and resistant. 1 liter capacity, conical shape.
Available in green, anthracite, white and yellow colors.
Watering can with diffuser in assorted colors of 4 lt
gardena micro-sprinkler spray 90 °
gardena connection to 25 mm
Orthogoccia vegetable irrigation kit
gardena ground drip irrigation line micro drip system
gardena 4-way distributor
idrokit per fioriere auto irrigazione