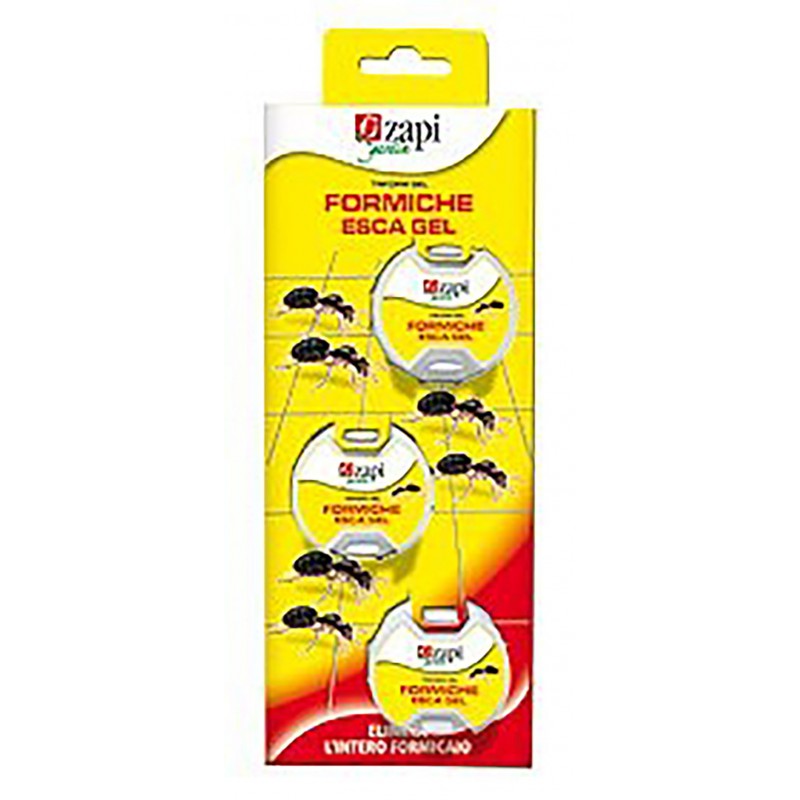  
Zapi gel esca per formiche
Reference: 8005831008050

PACKAGING AND SHIPPING COSTS
zapi ant bait gel 3 pieces
anti-ants insecticide bait, domestic and civil use. is a lure formulated as a ready-to-use gel for ant control. the ants, thanks to the highly attractive substances contained, come into contact with the gel and remain impregnated with it, followed by the spread of the insecticide throughout the colony which is completely eliminated within 6 days.
12 other products in the same category:
Bayer natria organic exterminating insecticide
zapi cockroaches bait insecticide gel
Ideal natural solution against insects from vegetable garden / orchard
gesal - lumachicida ppo da 500g
zapi liquid insecticide mites 10 ml.
bayer garden solfac gel ants 2 traps
formych microgranular bait jar 0.2 kg compo
Special One multipurpose spraiy for outdoors to eliminate mosquitoes, flies, cockroaches and ants, up to 3 weeks of protection.
Putty with copper for racks
Insecticide Wasps Hornets flea mosquitoes