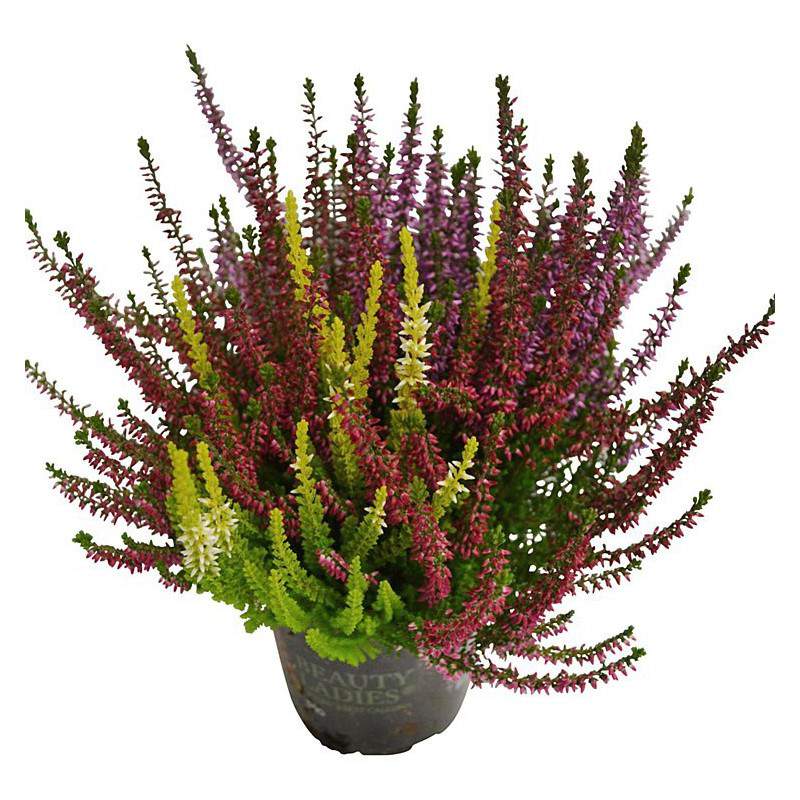  
Calluna vulgaris Beauty ladies trios
Reference: 4011261167230C

PACKAGING AND SHIPPING COSTS
Calluna vulgaris Beauty ladies trios
12 other products in the same category:
Schlumbergera, Pianta fiorifera
Shrubby herbaceous plant, deciduous leaves and yellow flowers.
The zonal geranium is an erect stem plant among the most appreciated for its constant flowering, red flower.
Available in flowerpot 14 or 16 cm diameter
Out of stock
Limelight paniculate hydrangea is a particular ornamental plant appreciated for its attractive flower.
It forms large panicle flowers, which look like hyacinth flowers.
Grown in a 22cm flowerpot.
Out of stock
Calluna beauty ladies or Hostlyng sprout evergreen and perennial plant in 11 cm pot
Out of stock
Euryops Chrysanthemoides is a perennial herbaceous plant, up to 2 meters high! From the bright yellow flowers also called the Daisy of Paris or true-eyes daisy.
The Formium or Phormium is an evergreen shrub consisting of large tufts of long ribbon-like leaves with green to red colors. grows to heights of 150cm. Originally from New Zealand.
Jasmine at night is an evergreen from the Solanaceae family: suitable both as a climbing plant and as a pot for balconies or terraces.
Impatiens New Guinea is eager to find a place in your green corner! It does not require much attention and is "self-cleaning"!