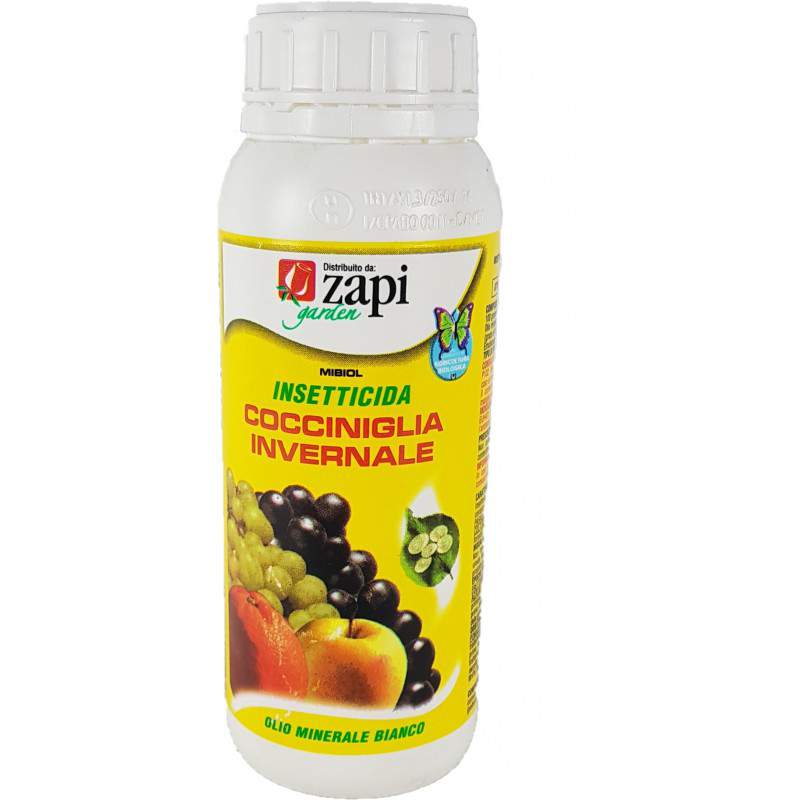  
Insecticide winter cochineal White Oil 500ml
Reference: 8005831000221

PACKAGING AND SHIPPING COSTS
Insecticide against winter mealybug 500 ml. White mineral oil. Zapi Garden
Zapi winter mealybug
insecticidal oil against fruit insects, citrus fruits, vines and olive trees.
what is it for:
Zapi cochineal winter performs a rapid and effective action against the cochineals that infest apple, pear, vine, olive, citrus fruits.
when to use:
November April ca.
how to use:
the product must be diluted in water in the dosages shown on the package. we recommend using a pressure pump.
mibiol - plant protection product - reg. number 5299 of 30/03/83
12 other products in the same category:
Insecticide deltakill flow
BRODITOP NEXT BLOCK 25
Ready to use rodenticide
Insecticide vespastop spray