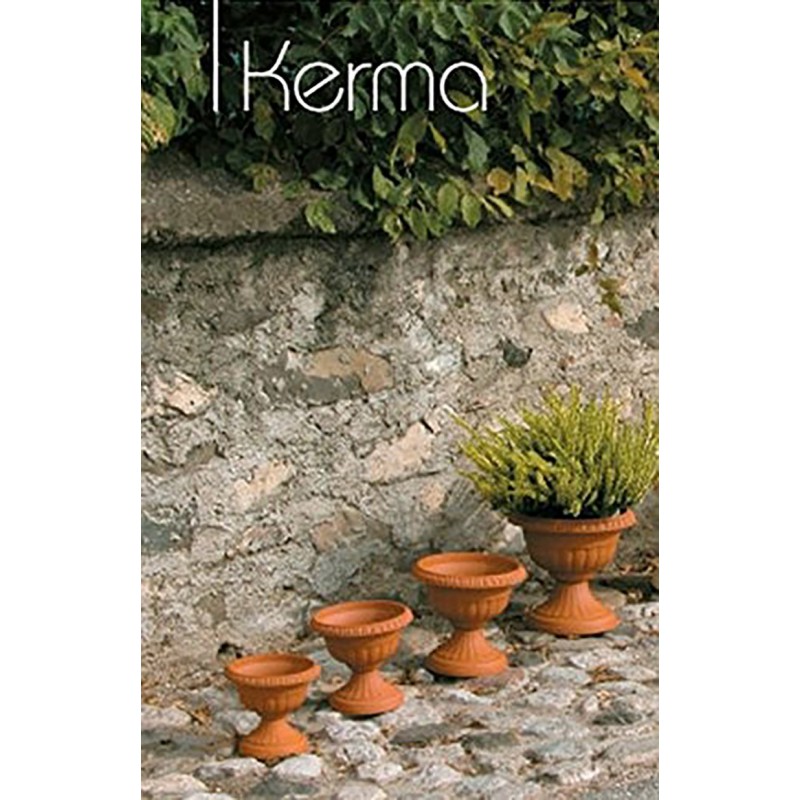  
Kerma vaso in terracotta 24 cm
Reference: 8006751082458

PACKAGING AND SHIPPING COSTS
vaso kerma 24cm in terracotta
12 other products in the same category:
Dimensions: 55 x 57 x h85 cm.
elho green basics top planter
Flowerbox Mini Elho 30cm wide with integrated saucer, dark green color
pot green basics top plant 40 24 l
Bowl 11.4 cm striped vase in natural terracotta
Green basics breeding pot
Brusselles red diamond round toilet seat; 18,3x16,8h cm
VasoSicuro is the innovative anti-fall system for vases. Maximum safety for your vases with a unique and personal style. Its very simple assembly and removal technique is within everyone's reach. No holes, no tools.