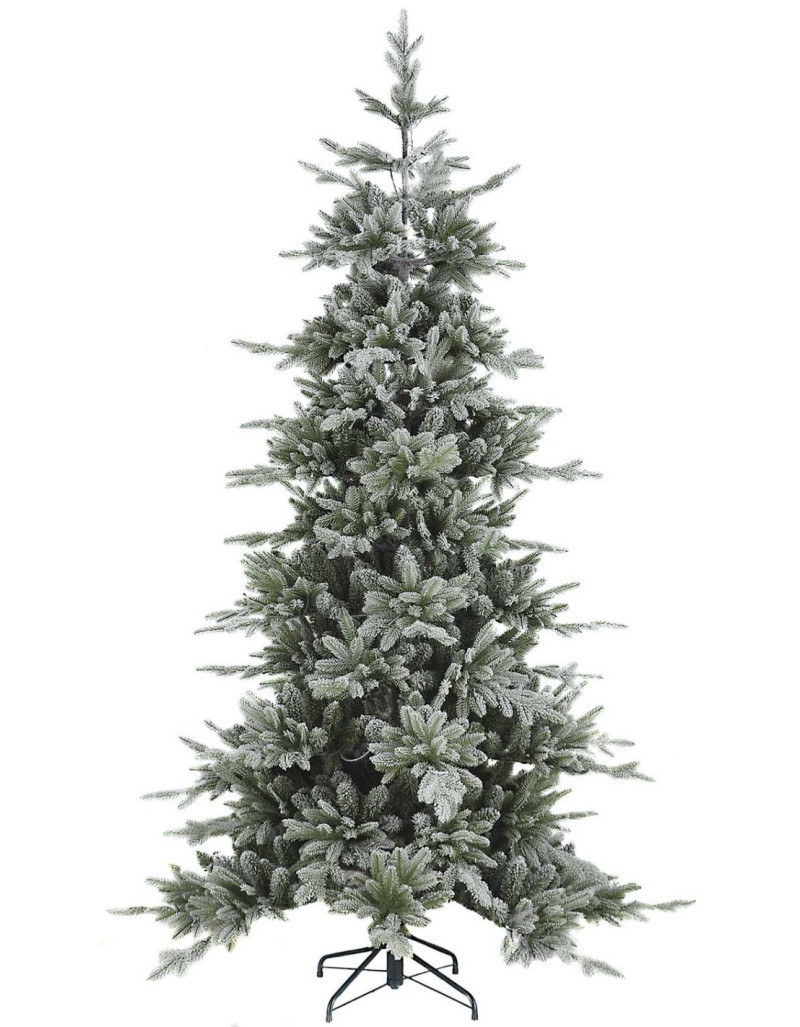  
POLY GRAYS SPRUCE
Reference: 863656763548C

PACKAGING AND SHIPPING COSTS
Poly Grais Christmas tree snow-covered fir from 150cm to 270cm in height.
A high quality Christmas tree from Frada which, compared to the competition, excels in terms of attention to detail and details.
This version of Poly Grays snow-covered fir has an extremely pleasant impact thanks to the successful feature of the snow effect on the leaves.
This Christmas do things big! Choose Frada quality and make your rooms unique, Poly Grays Christmas tree will bring the right Christmas atmosphere wherever it is installed!
PRODUCT SPECIFICATIONS:
Brand: Frada
Model: Poly Grais 
Available heights: 150cm / 180cm / 210cm / 225cm / 240cm / 270cm / 300cm
Base diameter respectively (cm): 112, 119, 140, 150, 160, 178
Number of branches respectively: 1085, 1541, 2099, 2547, 3019, 4165
Green colour
Opening type: Umbrella branch
Presence of Lights: NO
Material: POLY + PVC
Can be used both indoors and outdoors
Leaves color: Light green and green
Completely ecological and fireproof in compliance with all European standards
PACKAGE CONTENTS:
1 x Poly Grais Christmas Tree with Support Cross Base
related products
Linear wire Christmas lights suitable for any decoration such as nativity scenes, houses, paintings
Linear wire Christmas lights suitable for trees, decorations, houses, paintings from 80 to 1800 lights
TIFFANY FIR WREATHS fir wreath garland from 30 to 122cm in diameter with and without integrated lights
12 other products in the same category: