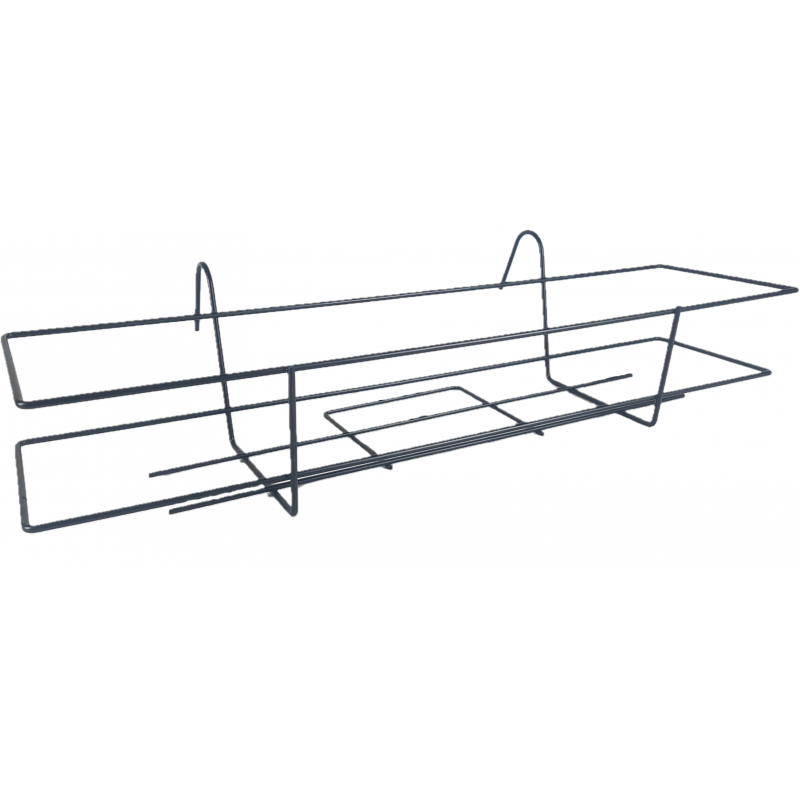  
Metal hanging flowerpot 60cm 24 in
Reference: TP-58108086

PACKAGING AND SHIPPING COSTS
Hanging flowerpot with Fixed hooks black made in metal for balcony and railings up to 6 cm (2,3 in) 
Internal basket dimensions: 62x14 cm (24x5,5 in)
Height 17,5 cm (7 in)
Hanging planter made in steel, it is painted with anti-UV polyester epoxy powders, after undergoing a phosphating treatment. This treatment guarantees durability and weather resistance.
The internal dimensions make the metal balcony compatible with most of the plastic boxes on the market, including those equipped with a tray with external water reserve. It is a very solid balcony, designed for those who want an object that lasts forever.
Compared to the commercial balconies of the same size, it has a larger capacity that guarantees more adaptability
Perfect for railings and handrails up to 6 cm (2,3 in)  in size
The maximum load is 25 kg. Matt black color.
On request you can also ask for a white or a green one (specify when ordering)
External measures: 63x31x19 h cm. (24x14,2x7,5 in)
Internal dimensions of the basket: 62x18,5x14.5 h cm (24x7x5,5h in)
12 other products in the same category: