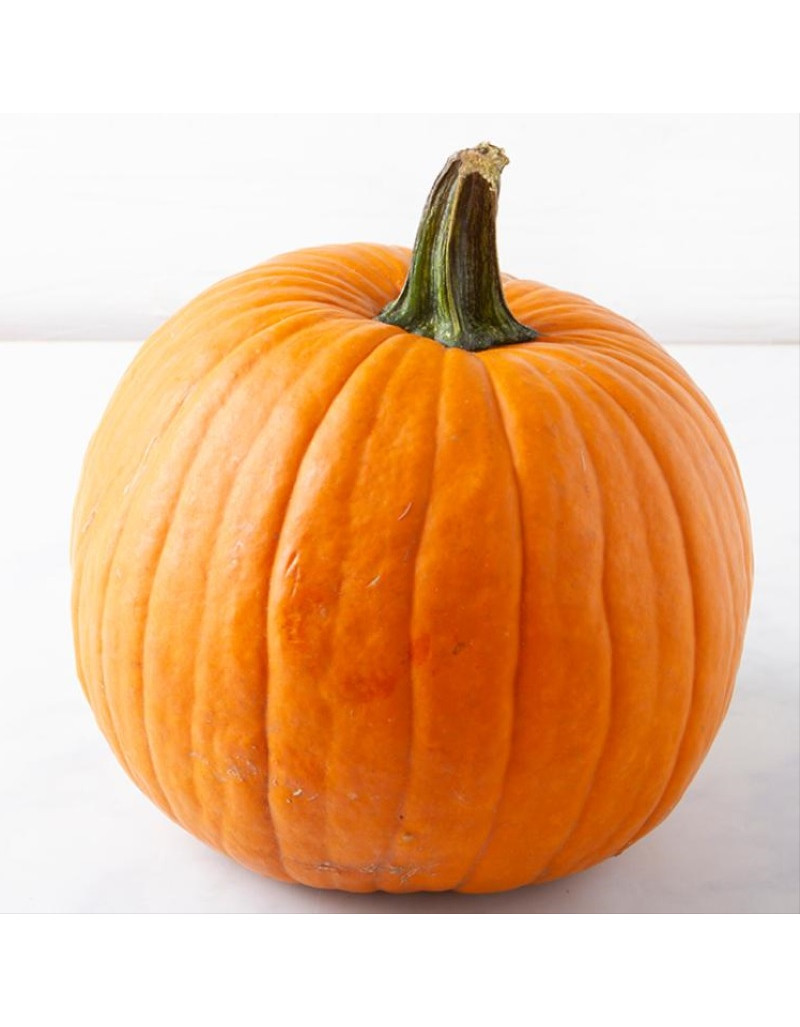  
HALLOWEEN CARVING PUMPKIN
Reference: BL-31606370

PACKAGING AND SHIPPING COSTS
The Halloween carving pumpkin is round in shape and can be used as an ornament/decoration during the Halloween holiday. It has a skin thickness of 2 to 4 and an outer diameter of about 23cm.
HALLOWEEN CARVING PUMPKIN - IDEAL FOR CARVING
Not suitable for consumption.
TIPS FOR PRESERVING THE HALLOWEEN CARVING PUMPKIN - IDEAL FOR CARVING
As it is a fresh organic vegetable, some care will be necessary to ensure that your pumpkin lasts for the necessary time for the festivities and even beyond.
First of all, it is a good idea to buy a not very ripe pumpkin, significantly extending its natural preservation.
To prevent mold from forming inside, you can choose between two different solutions:
The first one is to get one of the specifically designed chemical products (sprays, paints, and chemical oils) that will temporarily stop the decomposition process and keep your pumpkin looking fresh for days, as if it were just harvested.
The second option, on the other hand, is a more natural method that involves the use of products that are already present in most Italian households.
One trick is to coat the pumpkin with Vaseline, using a cloth or a brush.
Another trick is to prepare a mixture of cold water and bleach, place it in a container with a dispenser, and make regular sprays, paying particular attention to the carved part.
Alternatively, some recommend immersing the entire pumpkin in the liquid to prevent mold formation and maintain its hydration.
Finally, a third trick to best preserve the lantern is to have a soft cotton cloth and sprinkle it daily with simple olive oil.
related products
6 black plastic spiders, 10 cm in size for Halloween decorations
Pack of 2 LED candles for decorations, batteries included
12 other products in the same category: