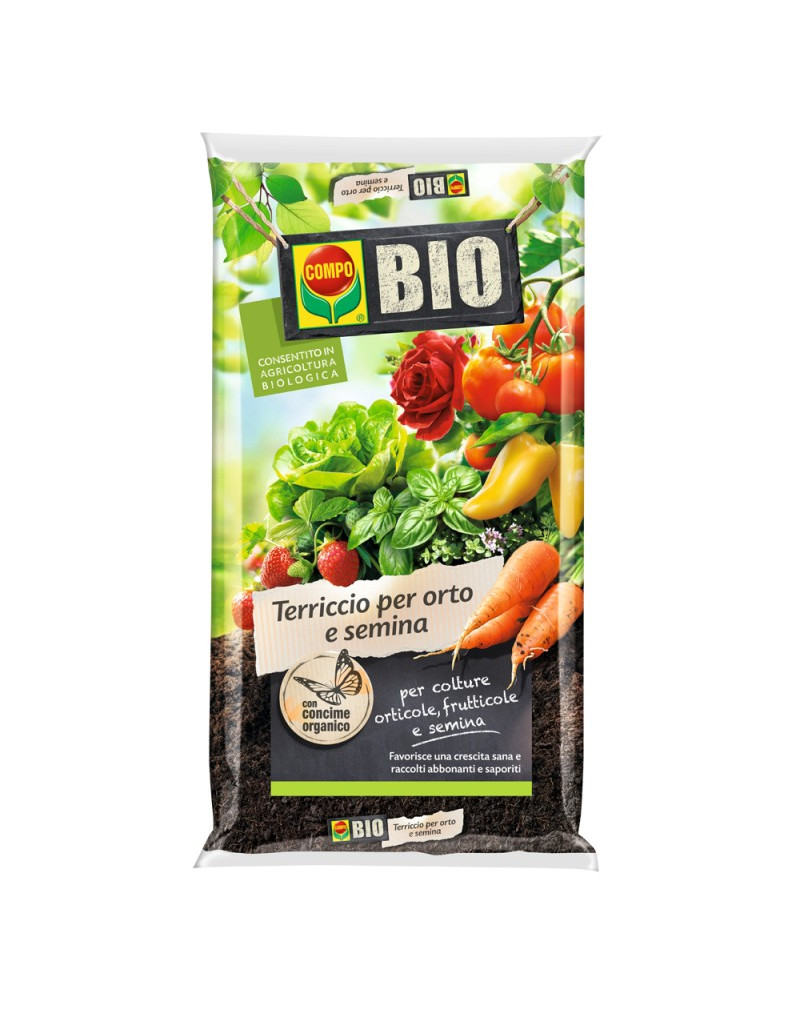  
Compo Organic Soil for Gardening and Seeding 50l
Reference: 4008398315207

PACKAGING AND SHIPPING COSTS
Compo Organic Soil of 50 Liters - Ideal for Vegetables, Fruit and Aromatic Herbs
Our 50 liter Compo organic soil is the optimal choice for growing vegetables, fruit and aromatic herbs. It provides superior growth support at every stage: from seeding, to planting, to planting and repotting.
Its balanced formulation of organic nutrients ensures adequate nutritional intake for the first 2-3 weeks, promoting abundant harvests with extraordinary flavor.
This versatile potting soil is suitable for use throughout the year, and is equally effective for the care of ornamental plants.
Composition:
Neutral sphagnum peat
Green composted soil improver
Organic fertilizer
pH level (H2O): 6.0 - 7.0
Choose our Compo organic soil to ensure your plants get the nutrition and growth support they need to thrive and produce abundant, tasty harvests.
12 other products in the same category: