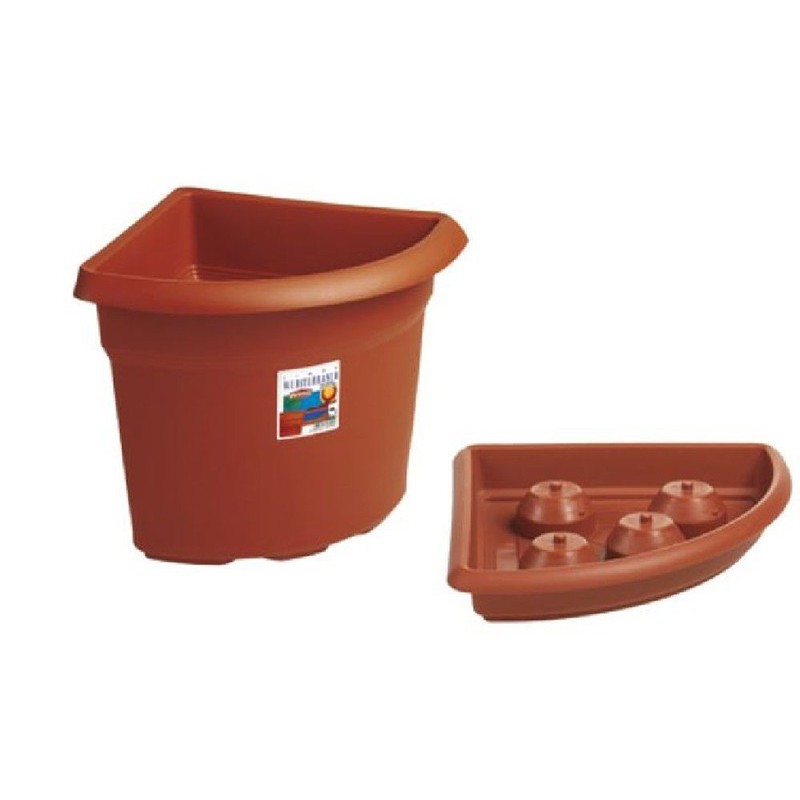  
Fioriera angolare 39 cm terracotta
Reference: 8003507923904

PACKAGING AND SHIPPING COSTS
fioriera angolare mediterraneo cm 39 color terracotta
12 other products in the same category:
Dimensions: 36 x 27 x h6 cm.
42x20x18h cm terracotta plastic windows balcony flowerpot with saucer. Color light grey.
Dimensions: Ø31 x h70 cm.
Square planter 54cm TERRACOTTA in PP plastic Made in Italy
Dimensions: ø23 x h30 cm.
Green basics breeding pot
Dimensions: 50 x 20 x h18 cm.
Planter flower pot cherry