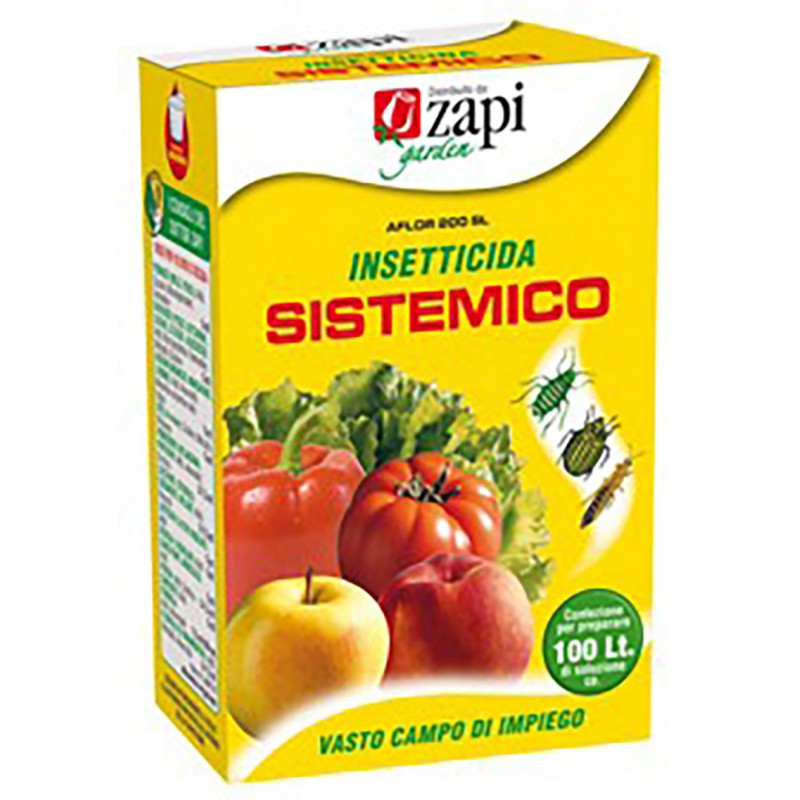  
Zapi aficida concentrato
Reference: 8005831008005

PACKAGING AND SHIPPING COSTS
zapi aficida systemic concentrate 5ml
systemic zapi aficida performs a rapid and effective action against aphids and other insects such as Colorado beetle, thrips, noctuids, leaf miners, metcalfa, etc. which can infest apple, pear, peach, cherry, tomato, pepper, eggplant, lettuce, potato, melon, etc.
related products
Compo Systemic Insecticide protects Citrus and fruit, vegetables and ornamental 5 ml
12 other products in the same category:
bayer insecticide k-othrine al 1l
compo - anti-cochineal rtu oleosan plus 750ml
100% vegetable oil obtained by the seeds of the Neem tree, which is a natural insect repellent.
Pack of 240ml