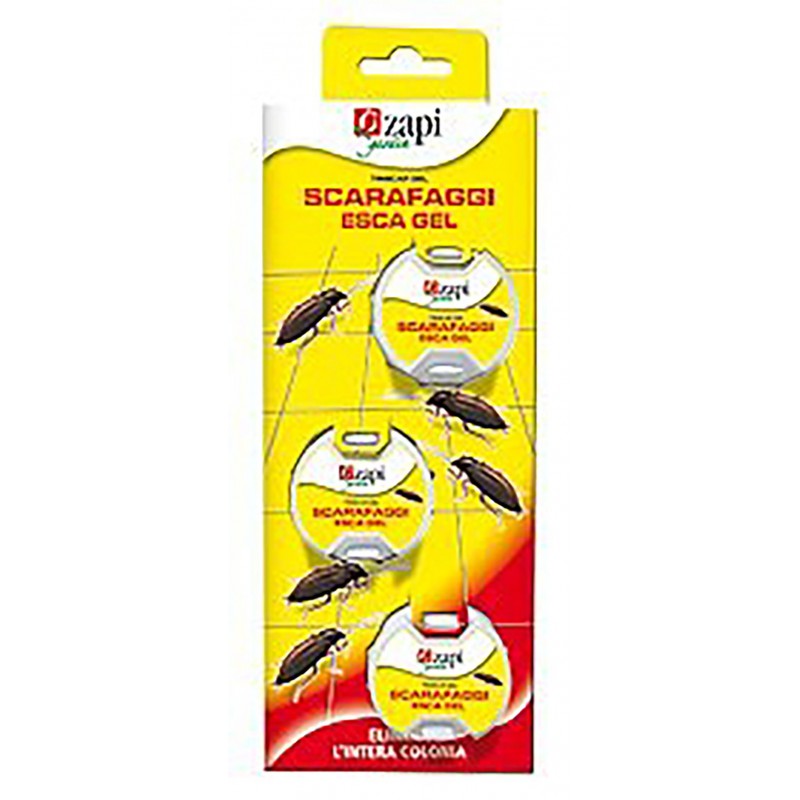  
Zapi insetticida scarafaggi
Reference: 8005831008043

PACKAGING AND SHIPPING COSTS
zapi cockroaches bait insecticide gel
zapi cockroaches trap is a bait formulated as a ready-to-use trap for the control of all species of cockroaches (blattella germanica, periplaneta americana, blatta orientalis, suppella longipalpa, polyphaga aegyptiaca). the gel contained in the trap is effective on cockroaches of all ages, on males and females. zapi cockroaches trap contains acetamiprid, a new generation active substance belonging to the neo-nicotinoid family. zapi cockroaches trap is stable, does not dry out and active for several weeks after application.
12 other products in the same category:
zapi cockroaches bait insecticide gel
Insecticide compo wasps and hornets duracid 750 ml spray
compo insecticide fazilo duaxo ppo 750ml.
Bioinsecticide agropharmaceutical that allows the control of lepidopteran larvae such as the carpocapsa, box borer, ifantria, moths, nocturnal larvae, suit absoluta and many others.
Used in organic farming
Manufacturer: ZAPI - 50ml
Compo Systemic Insecticide protects Citrus and fruit, vegetables and ornamental 20 ml
100% vegetable oil obtained by the seeds of the Neem tree, which is a natural insect repellent.
Pack of 240ml
total herbistop garden 500 ml
Zapi Lumachicide Ppo Meta
bayer pyrethrum insecticide actigreen 20ml