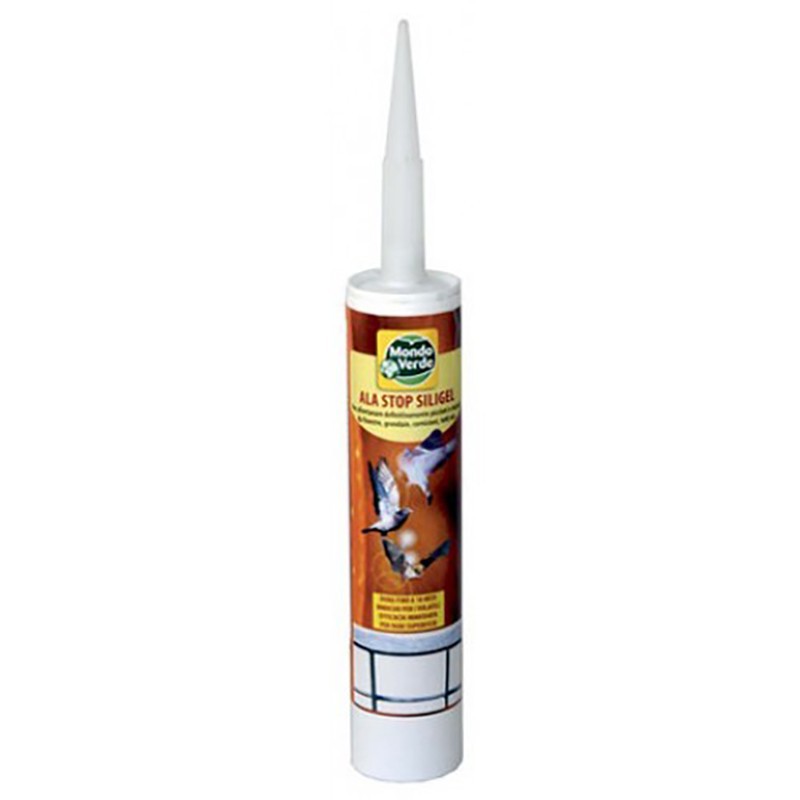  
Ala repellente per uccelli
Reference: 8012526999500

PACKAGING AND SHIPPING COSTS
wing bird repellent stop siligel 300ml.
- recommended for gutters, railings and linear surfaces.

- disturbs the stationing of birds. lasts about 12-18 months

- allows the treatment of about 6 linear meters.

suitable for pigeons and doves and other birds in general.
12 other products in the same category:
bayer solfac spray mosche e zanzare 500 ml
Concentrated insecticide based on deltamethrin and esbiotrine
ricariche acti zanza break 20h di protezione
Thermacell Activa, against mosquitoes, 20 m2 of outdoor protection!
Recharge 48 hours of total protection.
Ideal natural solution against insects from vegetable garden / orchard
100% vegetable oil obtained by the seeds of the Neem tree, which is a natural insect repellent.
Pack of 240ml
acti zanza break portatile antizanzare no fly zone
zapi granular disabituante for moles 1lt
Kalif disabituante is a specific product for pigeons and birds. It creates an olfactory barrier that takes them away from windowsills, cornices and attics.