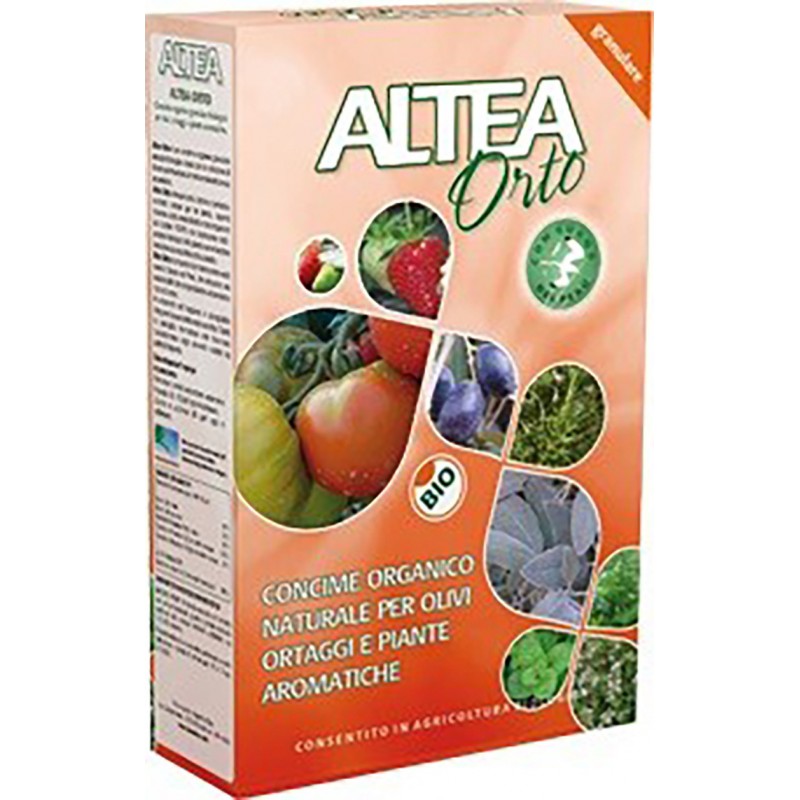  
Altea fertilizer 1,5 Kg
Reference: 8033331131978

PACKAGING AND SHIPPING COSTS
altea vegetable fertilizer 1,5 kg
altea orto is a natural organic fertilizer ideal for the nutrition of all plants for both horticultural and aromatic food use.

Altea ortho in addition to nitrogen, phosphorus and potassium, basic nutrients for the plant, provides vitamins, humic and fulvic acids and useful microorganisms (pgpr bacteria) that favor all the biological processes of the plant increasing its resistance to abiotic diseases and stress.

Altea orto is composed of noble raw materials such as guano from Peru, which induce optimal growth with abundant and aromatic productions.

at the time of transplanting it is advisable to integrate the nutritional plan with altea tablet, the single-dose tablet that favors the absorption of nutritional elements by the plant.
12 other products in the same category: