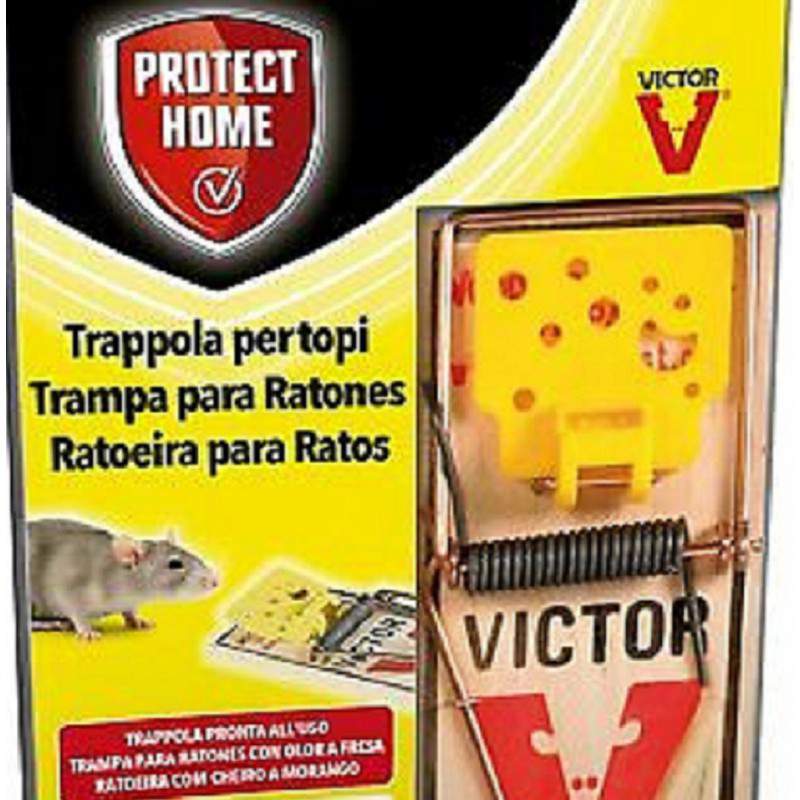  
Trappola Scatto Topi in Legno a molla Victor
Reference: 3664715028536
related products
Ready to use rodenticide in single-dose sachets of 25 g, used to control rodent infestation indoors and outdoors.
12 other products in the same category:
Bonirat biocide paste bite 150g 10 bites. Italian patent product
100% vegetable oil obtained by the seeds of the Neem tree, which is a natural insect repellent.
Pack of 240ml
Out of stock
Out of stock
Kalif disabituante is a specific product for pigeons and birds. It creates an olfactory barrier that takes them away from windowsills, cornices and attics.


Spray based on vegetable oils (lemongrass, neem, geranium etc.) which have the natural property of making the skin fragrant and protected from flying insects
Out of stock
Kalif, disabituant vipers and snakes
Ideal product against insects of the soil and subsoil. It creates a natural olfactory barrier unwelcome to insects
Out of stock
Container for kollant go in big bait
Concentrated insecticide effective against most flying insects such as flies, horseflies, mosquitoes and many crawling insects.
Ready-to-use adhesive trap in rigid (faestite) material for the capture of mice, rats and insects.