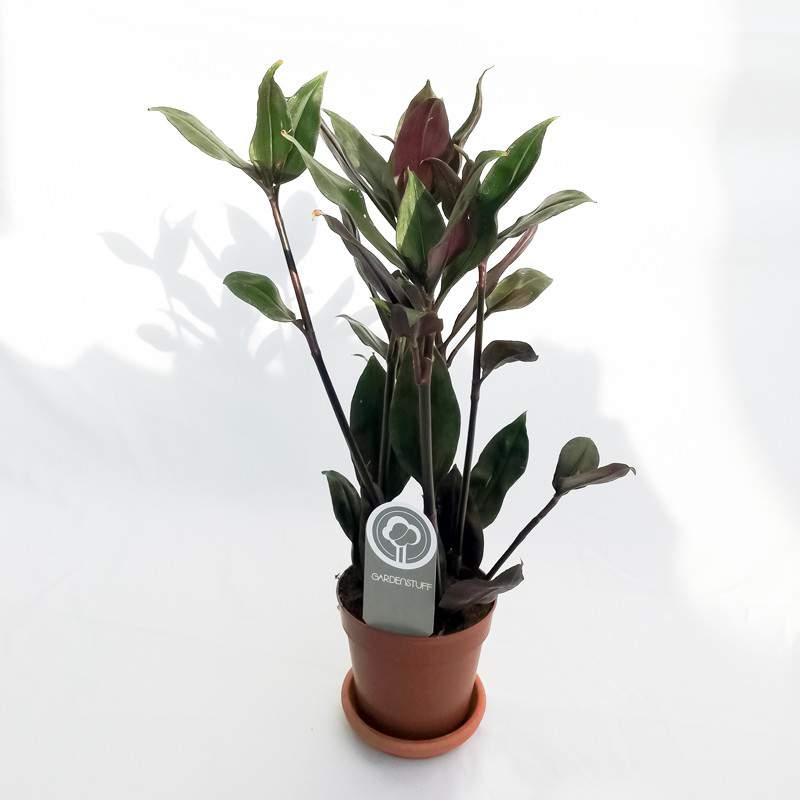  
Tradescantia spathacea o Erba Miseria
Reference: BL-12105052
Data sheet
Exposure

Internal: full light

Flowering season

All the year

Height of plants

da 10 a 30 cm

Diameter of the flowerpot (cm)

12

Leaf color

Viola e verde
related products
Out of stock
coprivaso rotondo milano cm 16 lilla
compo - concime liquido universale da 1
live flower universal soil 20
12 other products in the same category:
Pilea Peperomioides, commonly called Chinese coin plant due to the round green leaves that end with its thin stems, is particular and appreciated for its unique aesthetic, it will give any type of interior a nice dose of originality and greenery.
Choose from the different pot sizes available!
Out of stock
Fern Nefrolefe Boston: native to tropical regions, it has lush foliage. Its fronds have a hanging aspect and are very graceful.
Spathiphyllum or spoon plant is a plant with small and round flowers, gathered in a cylindrical inflorescence that purifies the air, it is exceptional!
Indoor plant among the most popular and appreciated, although not easy to grow, maidenhair fern is so beautiful that it is worth the care it requires to preserve it. The dense fronds on long, flexible stems of green-light green color give an effect of elegance and delicacy. Soft and flexible to the touch.
Rhizomatous plant belonging to the Araceae family, very common as a houseplant. It is long-lived and very rustic and easy to grow: it adapts to different situations of brightness and ambient humidity.
Out of stock
The art of bonsai: The Orient in your home.
The bonsai ficus ginseng is an evergreen tree, which has a fairly continuous development throughout the year. It is a large tree, which naturally develops in the humid semitropical areas of Asia, in the rain forests. Characterized by a well enlarged and gnarled stem and wide and shiny leaves.
Always green indoor plant, known as the "smoke-eating plant",
The small leaves that adapt perfectly to the miniature structure of the trunk make Carmona a perfect plant as an indoor bonsai!
Its charming flower resembles a bird, the Sterlitzia Compo is a perfect and simple ornamental plant to grow in pot, you will love its sophisticated beauty!
Ficus benjamina is a tropical plant, 3 m tall; medium-slow growth, very long-lived; woody stem, cylindrical, with slender branches; small, lanceolate, deep green leaves. It is considered an air purifying plant. It originates in India, Southeast Asia, Malaysia, the Philippines, Australia, and the islands of the South Pacific.
Out of stock
Billbergia is a very decorative houseplant. The flowers are very beautiful, they can be cascade or vertical with a large variety of colors: purple, blue, yellow, green or white.