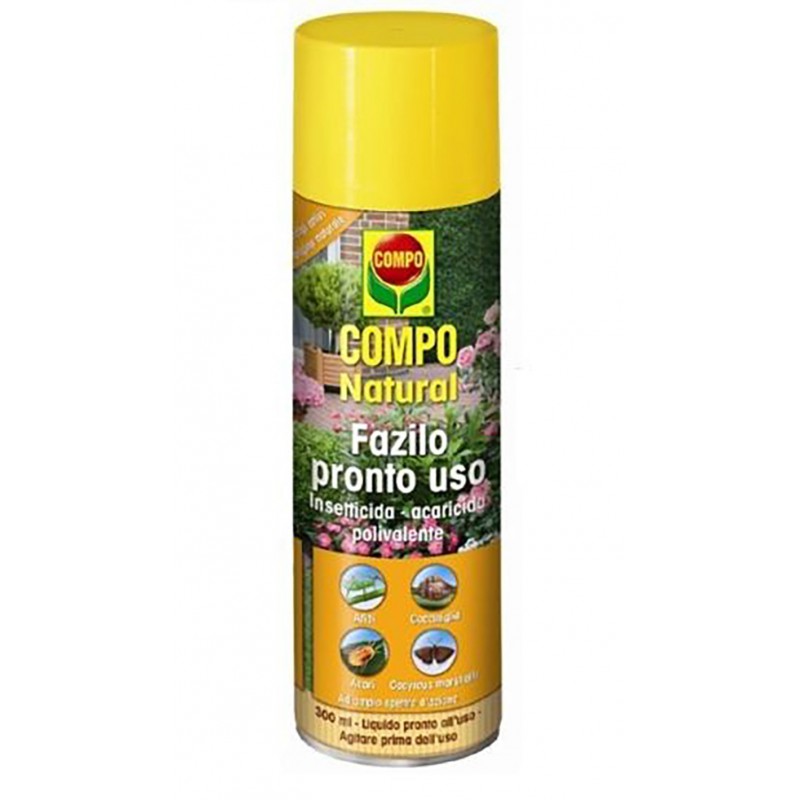  
Compo insecticide fazilo spray
Reference: 4008398845148

PACKAGING AND SHIPPING COSTS
compo - insecticide fazilo spray 300ml.
compo fazilo pronto uso è un insetticida-acaricida pronto all' uso ad ampio spettro d' azione, costituito da principi attivi di origine naturale. risulta efficace nei confronti dei più comuni parassiti che attaccano le piante ornamentali e da fiore in casa, balcone e giardino compo fazilo pronto uso risulta particolarmente indicato nella lotta contro cacyreus marshalli (farfallina del geranio), afidi, acari, tripidi, aleurodidi, cicaline, cotonello e cocciniglie in genere.
12 other products in the same category:
Zapi Insecticide Flies Tetracip Spray
Ideal product against insects of the soil and subsoil. It creates a natural olfactory barrier unwelcome to insects
zapi overcid insecticide spray 150ml.