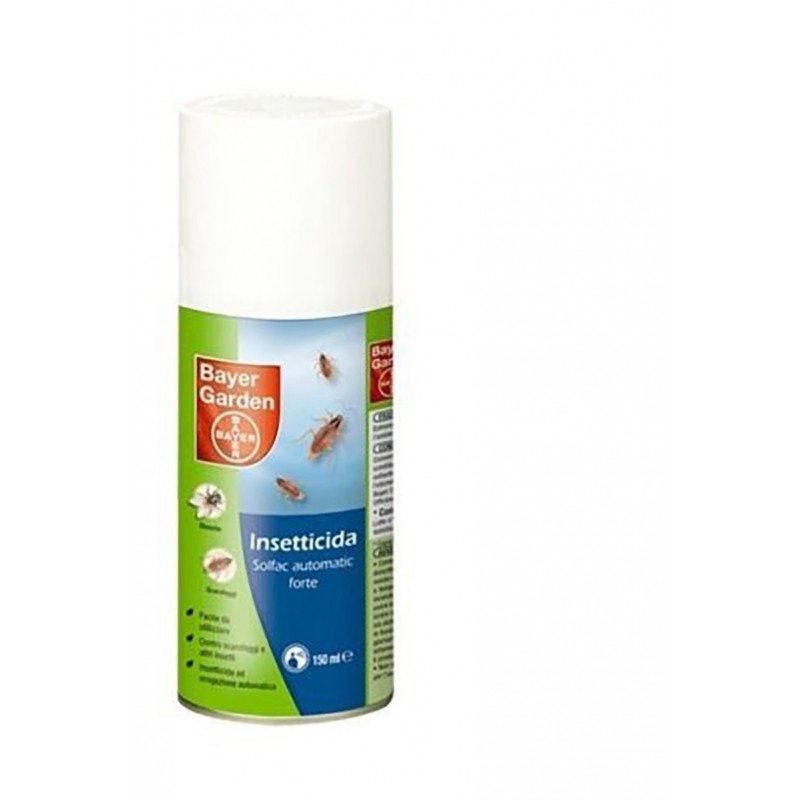  
Bayer solfac automatic forte
Reference: 8000560700060

PACKAGING AND SHIPPING COSTS
bayer solfac automatic forte 150ml.
insetticida pronto all' uso ad erogazione automatica efficace sugli aracnidi (ragni, scorpioni, zecche) e sugli insetti (forbicine, formiche, pulci, scarafaggi) che infestano i piccoli ambienti civili e rurali. dotato di uno speciale erogatore a svuotamento automatico per cui basta premere sulla linguetta e fa tutto da sè.
12 other products in the same category:
Zapi Insecticide Garden ppo
Compo axiendo insecticide
Organic product that provides an indirect action against sooty molds
zapi cockroaches bait insecticide gel
compo insecticide fazilo duaxo ppo 750ml.
zapi double-sided tape for plants 5 meters
Special One multipurpose spraiy for outdoors to eliminate mosquitoes, flies, cockroaches and ants, up to 3 weeks of protection.
Biological product specific for ants. It creates a natural olfactory barrier unwelcome to insects
100% vegetable oil obtained by the seeds of the Neem tree, which is a natural insect repellent.
Pack of 240ml
zapi acidofile liquid fertilizer 1 lt