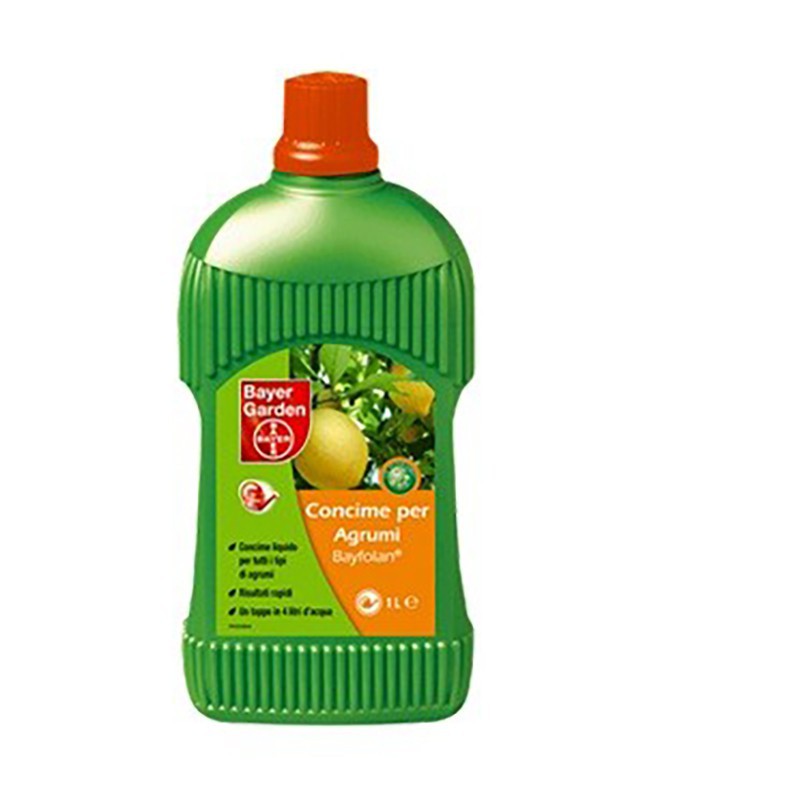  
BAYFOLAN CITRUS FERTILIZER 1lt
Reference: 8000560874891

PACKAGING AND SHIPPING COSTS
Bayer Bayfolan citrus fertilizer 1 liter
Specific fertilizer containing nitrogen, phosphorus and potassium (npk) and enriched with microelements.
Bayfolan citrus, thanks to its high titre in nutrients, the quality of the raw materials used and high content in microelements, is able to provide above average results.
Bayfolan citrus is the ideal product for potted citrus fruits, ensuring vegetative development with excellent foliage coloring. It is also suitable for fertilizing all Mediterranean plants.
related products
Citrus limon, Lemon: unique and beloved Mediterranean plant! Delicious-smelling white flowers grow on the tree and bloom all the year. Already from the second year after the planting you will see several lemons hanging from the tree. Flowerpot 20/22 cm h 85/90 cm approximately
12 other products in the same category: