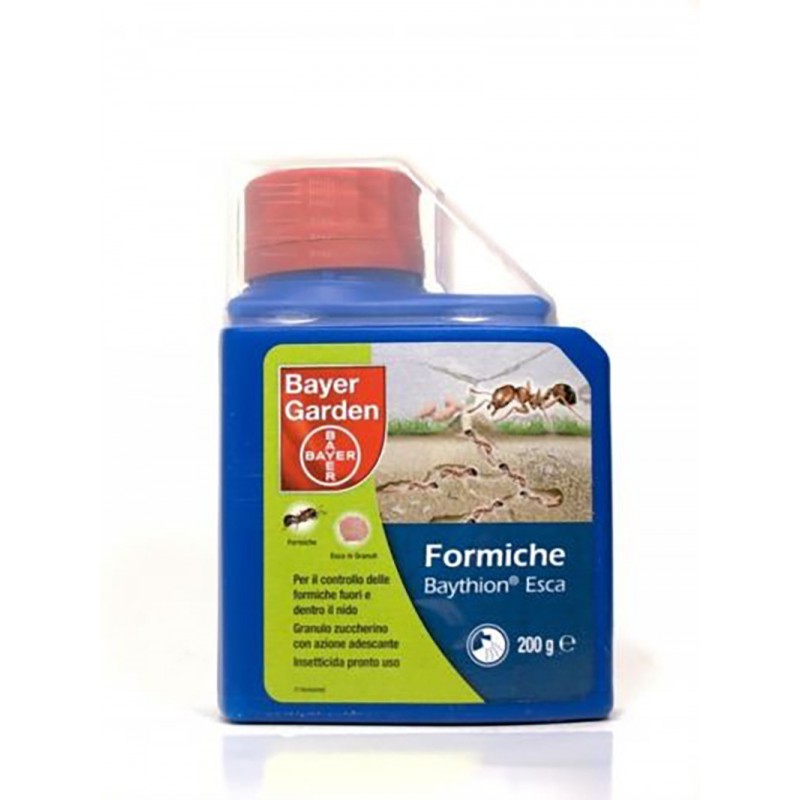  
Bayer baythion esca formiche 200gr
Reference: 8000560877717

PACKAGING AND SHIPPING COSTS
bayer baythion bait and ants 200 gr
formato 200 g esca insetticida a base di imidacloprid ad azione adescante per il controllo delle formiche, fuori e dentro il nido. l' esca zuccherina è portata dalle formiche operaie all' interno del nido dove esplica appunto la sua azione insetticida. baythion esca formiche agisce quindi eliminando il nido e risolvendo il problema alla radice. baythion esca formiche è disponibile in confezione da 200 provvista di tappo salva bimbo e misurino dosatore.
12 other products in the same category:
Compo mosquito spray insect barrier 500 ml, ready to use,
Suitable for indoor and outdoor environments, it has a strong knockdown action.
Activa Green Fluo portable anti-mosquito repellent cooker smoke-free, wireless, odorless, perfect against mosquitoes within a radius of at least 20 m²
zapi overcid insecticide spray 150ml.
Zapi, concentrated organic insecticide against mosquitoes, 1 liter pack. Code 422465
Cornunghia natural concorder
Insecticide compo wasps and hornets duracid 750 ml spray
It's time for mosquitoes, don't be caught unprepared!
We have selected for you two irreplaceable products for this time of year:
- the Aromatic Geranium Vulcano Aromatic Spirals - pack of 10 spirals
- A silhouette from the SpirHello floor collection
Buy them together in the special Summer KIT.
The package contains the Olive Green portable Thermacell, 3 platelets, 1 butane for 12 hours of protection. Duration of a platelet: up to 4 hours. Butane cartridge life: approximately 12 hours.
Poison formicidal insecticide in BIXAN microcranulas 500g pack. Eliminate Ants and crawling insects
Organic product that provides an indirect action against sooty molds
Kollant foval ce insecticide against flying insects