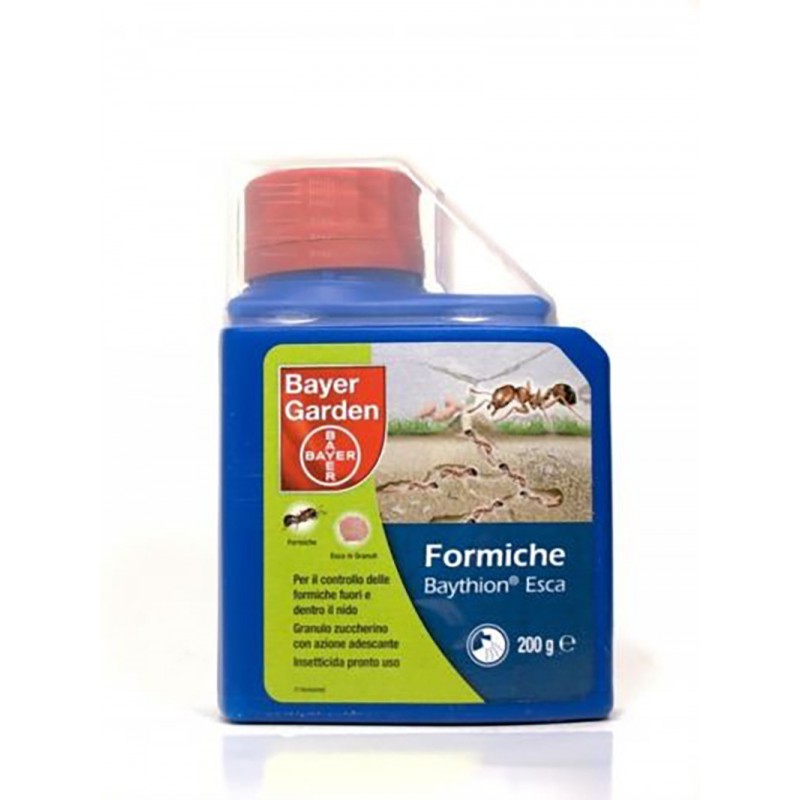  
Bayer baythion esca formiche 200gr
Reference: 8000560877717

PACKAGING AND SHIPPING COSTS
bayer baythion bait and ants 200 gr
formato 200 g esca insetticida a base di imidacloprid ad azione adescante per il controllo delle formiche, fuori e dentro il nido. l' esca zuccherina è portata dalle formiche operaie all' interno del nido dove esplica appunto la sua azione insetticida. baythion esca formiche agisce quindi eliminando il nido e risolvendo il problema alla radice. baythion esca formiche è disponibile in confezione da 200 provvista di tappo salva bimbo e misurino dosatore.
12 other products in the same category:
bayer garden solfac gel ants 2 traps
zapi low deficiency organic 25ml. insecticide
fly strips adhesive strips
triform anti-ant insecticide powder 200 gr
Insecticide deltakill flow
zapi zanzare insetticida pronto uso
Organic insecticide Bayer natria line
Bayer natria organic exterminating insecticide
Attractive fly of the olive, fruit and cherries.
Mass capture • Prevents damage caused by captured insects.
Limit the use of specific insecticides
Organic fertilizer with a high repellent action against soil insects
Spray insetticida acaricida