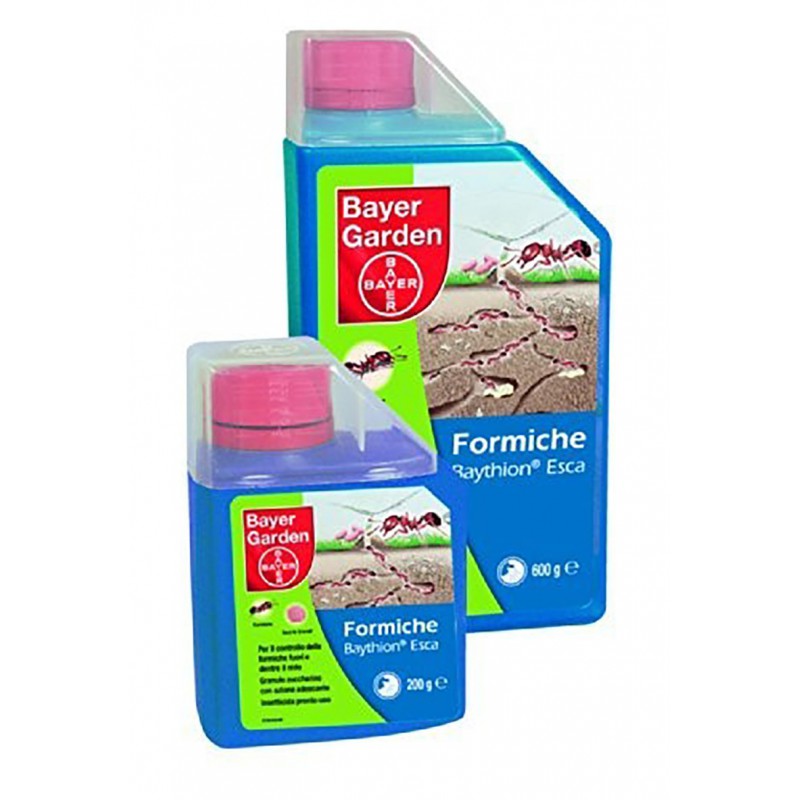  
Bayer baythion esca formiche 600 gr
Reference: 8000560877724

PACKAGING AND SHIPPING COSTS
bayer baythion ant bait 600 g
bayer baythion ant bait 600 g
12 other products in the same category:
Bayer natria organic exterminating insecticide
zapi double-sided tape for plants 5 meters
insecticide deltakill flow
zapi cockroaches bait insecticide gel
Insecticide against soil insects such as Tipula and Beetle
Effective on Vegetables, Grassy Lawn and Ornamental Lawns
Effective up to 2 months after treatment.
600g Pack
Spray based on vegetable oils (lemongrass, neem, geranium etc.) which have the natural property of making the skin fragrant and protected from flying insects
bayer pyrethrum insecticide actigreen 20ml
Attractive fly of the olive, fruit and cherries.
Mass capture • Prevents damage caused by captured insects.
Limit the use of specific insecticides
Organic fertilizer with a high repellent action against soil insects