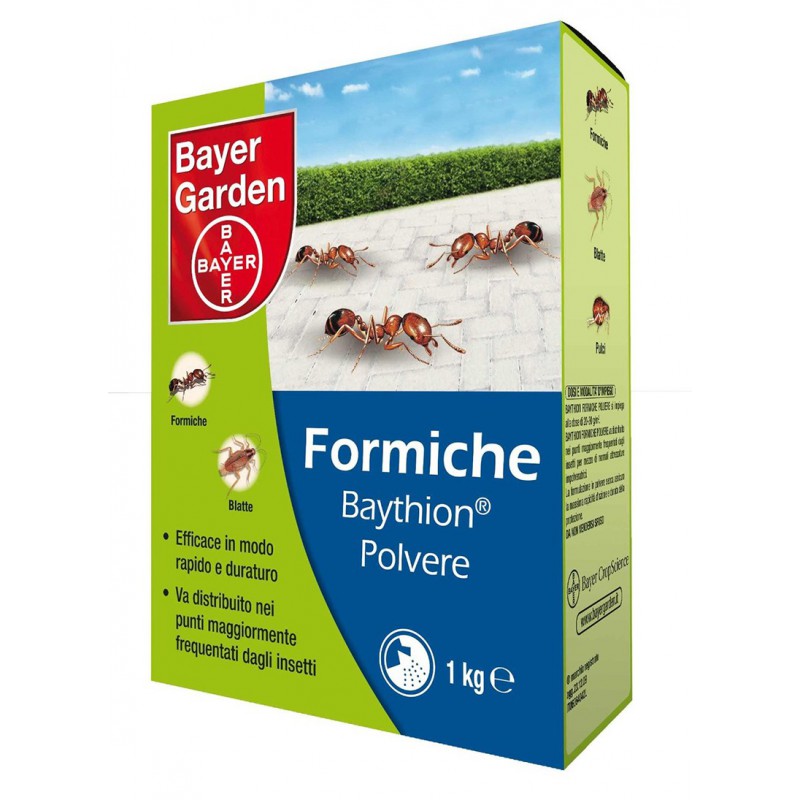  
Bayer baythion formiche polvere
Reference: 8000560877748

PACKAGING AND SHIPPING COSTS
bayer baythion ants 1 kg powder.
baythion insecticide ants is the reference product to eradicate ants, but also other crawling insects, quickly and permanently. Description: Deltamethrin based insecticidal powder for the control of ants, cockroaches, fleas and other crawling insects. baythion ants dust acts by contact on all those insects that walk on it.
12 other products in the same category:
Compo mosquito spray insect barrier 500 ml, ready to use,
Suitable for indoor and outdoor environments, it has a strong knockdown action.
It's time for mosquitoes, don't be caught unprepared!
We have selected for you two irreplaceable products for this time of year:
- the Aromatic Geranium Vulcano Aromatic Spirals - pack of 10 spirals
- A silhouette from the SpirHello floor collection
Buy them together in the special Summer KIT.