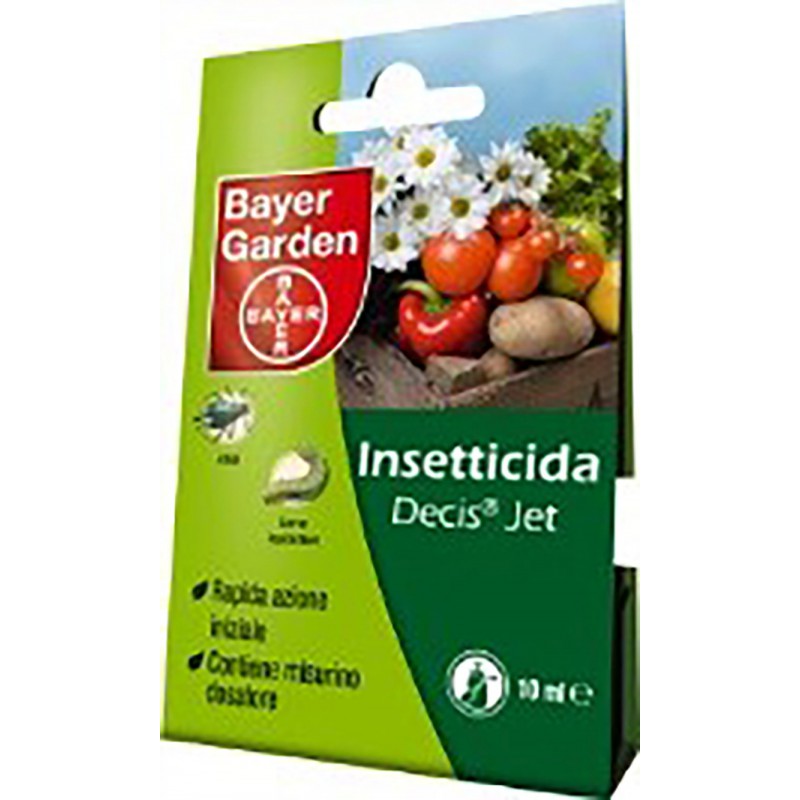  
Bayer decis giardino
Reference: 8000560878370

PACKAGING AND SHIPPING COSTS
bayer decision garden ppo ml10
decision garden ppo acts by contact and by ingestion, also having a repellent effect on the main insects of flower and ornamental plants. spray: dilute decision garden in water and carry out a complete wetting of the plant vegetation. intervene at the first symptoms of infestation and if necessary repeat the treatment every 7-10 days.
12 other products in the same category:
Organic fertilizer with a high repellent action against soil insects
Diffuser system for catalysis that diffuses aromas, purifies the air and removes mosquitoes
Recharge for anti mosquitoes zanzabreak
wing bird repellent stop siligel 300ml.
ricariche acti zanza break 20h di protezione
acti anti zanzare portatile
Kalif disabituante is a specific product for pigeons and birds. It creates an olfactory barrier that takes them away from windowsills, cornices and attics.