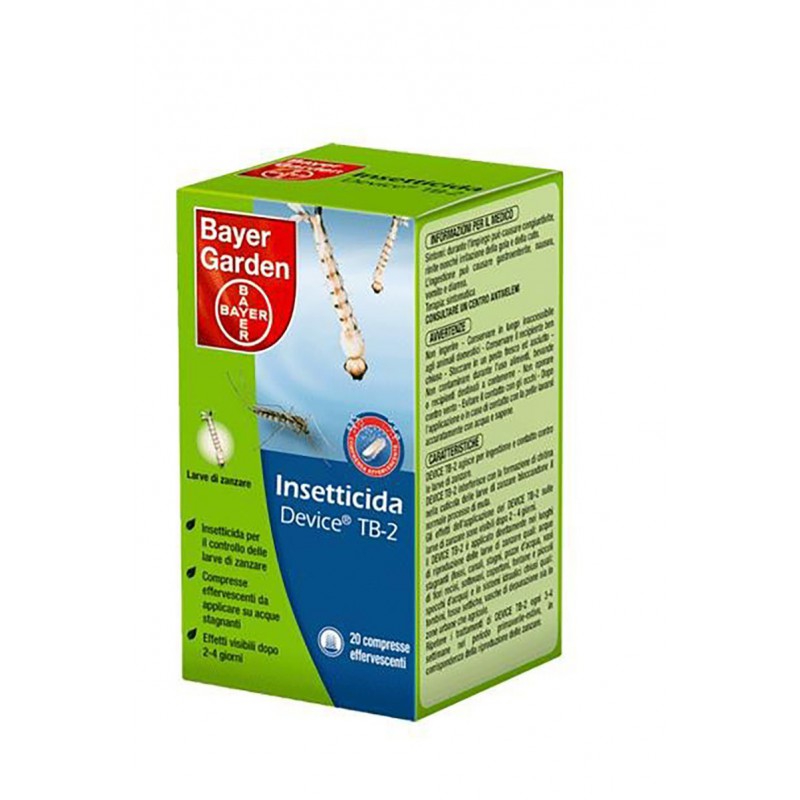  
Bayer larvicide for mosquitoes 20 tablets
Reference: 8000560879100

PACKAGING AND SHIPPING COSTS
bayer 20 larvicidal tablets for mosquitoes
insetticida-larvicida in pastiglie effervescenti per il controllo delle larve di zanzare nei luoghi di riproduzione. applicare il prodotto dove solitamente gli insetti depongono le uova come: acque stagnanti (fossi, canali, stagni, pozze d?acqua, vasi di fiori recisi, sottovasi, copertoni, fontane e piccoli speccchi d?acqua) e in sistemi idraulici chiusi quali: tombini, fosse settiche, vasche di depurazione sia in zone urbane che agricole. gli effetti dell?applicazione di device tb-2 sulle larve di zanzare sono visibili dopo 2 - 4 giorni.
12 other products in the same category:
Putty with copper for racks
Grana snake for the granulated vegetable garden Escartox Zapi
This product, which contains vegetable oils, creates a natural barrier against insects
Compo bio conserve sc is an insecticide
gesal - insetticida pronto uso da 500 ml .
bayer pyrethrum insecticide actigreen 20ml
solfac gel scarafaggi tubetto g 5
zapi insecticide resistant to rain 100 ml
bayer baythion ant bait 600 g
Ideal natural solution against insects from vegetable garden / orchard
Bayer natria organic exterminating insecticide