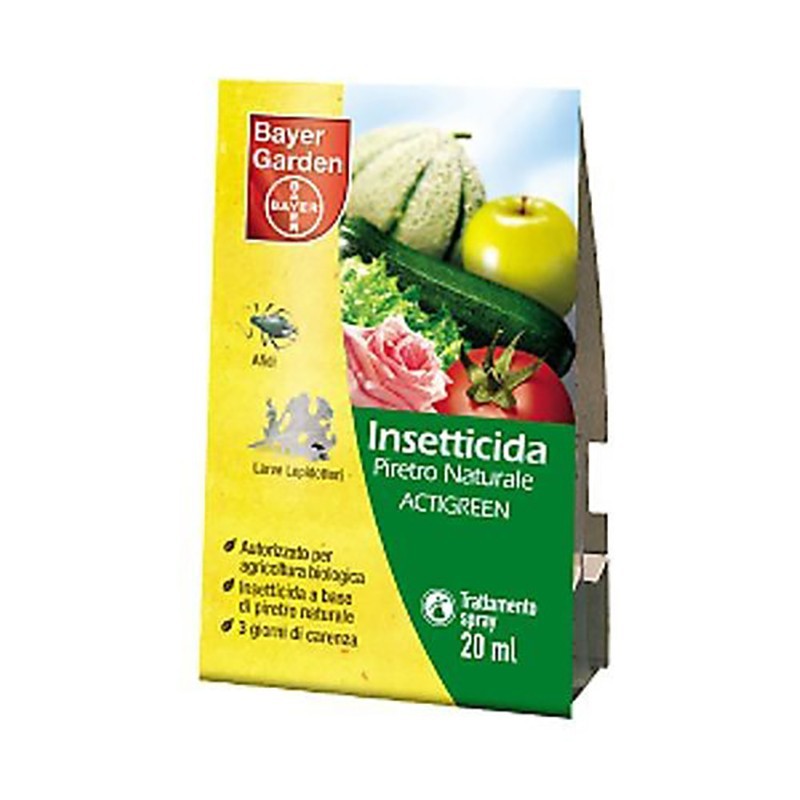  
Bayer pyrethrum actigreen insecticide
Reference: 8000560880373

PACKAGING AND SHIPPING COSTS
bayer pyrethrum insecticide actigreen 20ml
cover insecticide



it acts quickly and has a strong killing power

it is sufficient to wait 2 days from the last treatment before reaping the benefits

allowed in organic farming

insecticide based on an active ingredient of natural origin extracted from chrysanthemum flowers: pyrethrum. moreover, pyrethrum actigreen is based only on natural pyrethrum in liquid support of vegetable origin and can be used on many agricultural crops in any season.



it has a rapid killing effect and the treated fruits can be harvested 2 days after the last treatment. suitable for a large number of horticultural, fruit, floral and ornamental crops for the control of aphids, lepidoptera, metcalfa, sawflies and other insects.
12 other products in the same category: