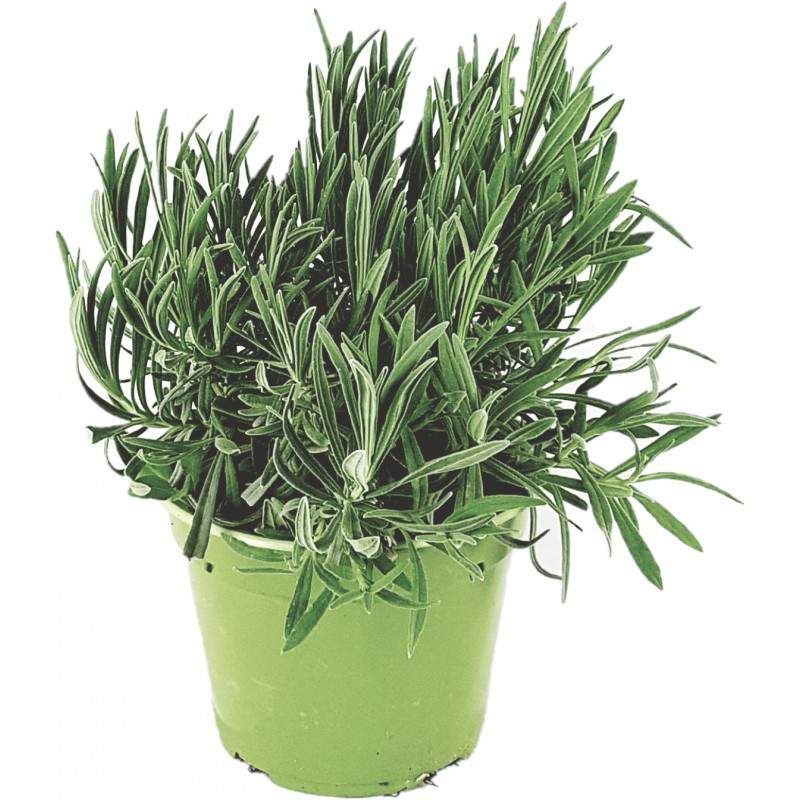  
Lavender flowerpot 14 cm
Reference: BL-31500814
Lavender with an unmistakable aroma. Its essential oil, its perfume has a sedative, relaxing and anxiolytic action.
Lavender is an aromatic plant and highly appreciated for its flowering and its scent; the leaves are long and narrow, green-gray in color; the flowers, small in size, with a bluish tubular calyx with purple-violet corolla, are arranged in long pedunculated spikes and give off a very strong and pleasant scent. The fruit is a brown and shiny nut. This plant is also used for hedges and borders being very ornamental.
CARE
Fertilize the substrate with fertilizer for flowering plants in the doses indicated on the product, or use mature manure.
Moderate watering, frequently in hot and dry periods.
Prune the faded branches in order to get a good new branch, at the end of winter it is recommended to prune the hedges
TEMPERATURE
It resists high and low temperatures, it can fear frosts.
EXPOSURE
It should be exposed to direct sunlight or partial shade
FLOWERING
It occurs in late spring and summer
vase: 14 cm external diameter
Data sheet
Exposure

Outside: in full sun

Flowering season

Spring/Summer

Height of plants

from 10 to 20 cm

Flower color

Violet

Diameter of the flowerpot (cm)

14
12 other products in the same category: