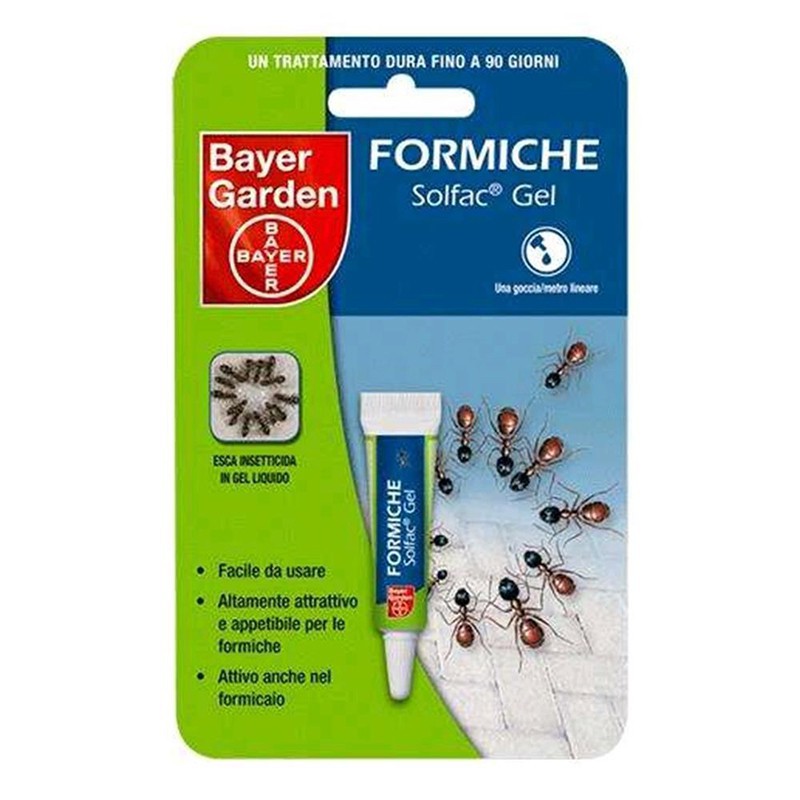  
Bayer solfac gel insetticida formiche
Reference: 8000560881424

PACKAGING AND SHIPPING COSTS
bayer solfac ant insecticide gel 4gr
solfac gel ants tube is a practical insecticidal liquid gel bait, easy to use and specific for the control of ants inside and outside the anthill (m. pharaonis, l. niger, t. melanocephalum, l. humile). the ants, in fact, are attracted to the gel, they feed on it and carry it even in the nest.



advantages:

- highly attractive and palatable for ants

- also active in the anthill

- effective against the main ant species

- just a few drops!

- one treatment lasts up to 90 days.
12 other products in the same category: