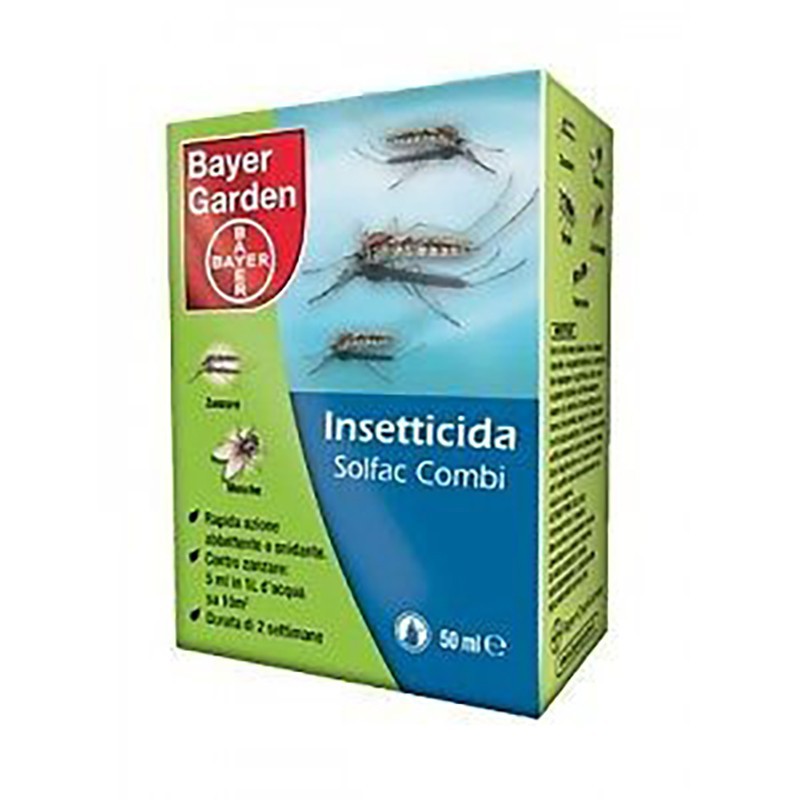  
Bayer sulfac combi insecticide
Reference: 8000560881479

PACKAGING AND SHIPPING COSTS
bayer solfac combi insecticide 50ml
solfac combi è un insetticida a rapida azione abbattente, abbinata a un' azione residuale di circa due settimane e a una forte azione snidante. solfac combi è senza solventi e inodore, indicato per trattamenti contro gli insetti volanti e striscianti.







vantaggi





rapida azione abbattente

azione residuale di circa due settimane

bassi dosaggi d'impiego

utilizzabile sulle aree verdi
12 other products in the same category:
Alfetrap adhesive trap for cockroaches with tablet
foval insecticide mosquitoes and flies 750ml
total herbistop garden 500 ml
It's time for mosquitoes, don't be caught unprepared!
We have selected for you two irreplaceable products for this time of year:
- the Aromatic Geranium Vulcano Aromatic Spirals - pack of 10 spirals
- A silhouette from the SpirHello floor collection
Buy them together in the special Summer KIT.
Classic Volcano Mosquito Spirals - 10 pieces box
Ready-to-use microgranular insecticide specific for terrestrial insects.
Dose for about 400sqm
Effective up to 2 months.
Insecticide deltakill flow
compo insecticide fazilo duaxo ppo 750ml.