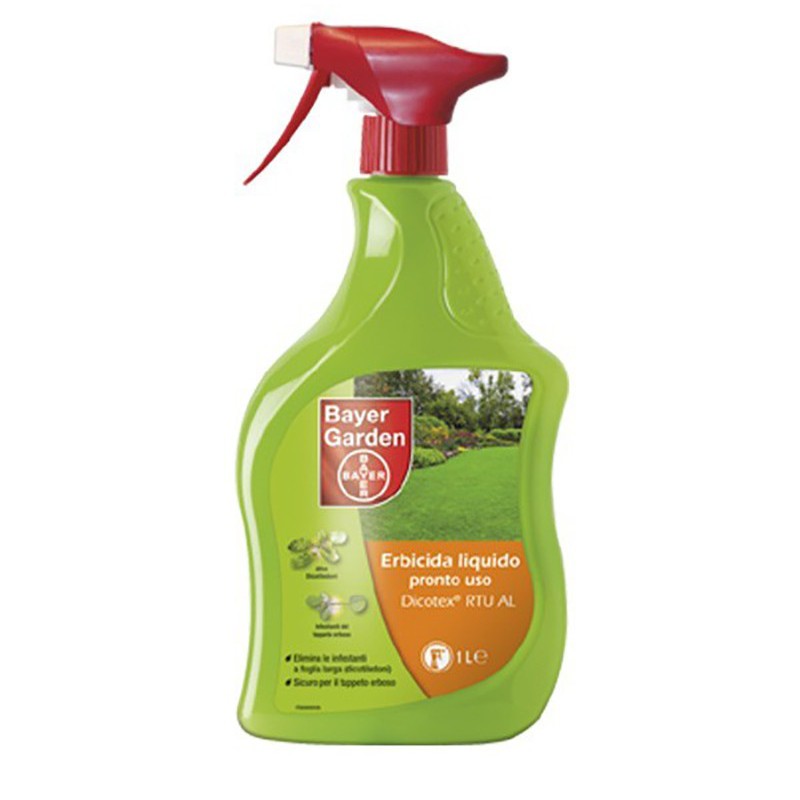  
Bayer dicotex erbicida
Reference: 8000560882391

PACKAGING AND SHIPPING COSTS
bayer dicotex al 1lt erbicida
pronto all?uso dicotiledonicida (foglia larga) ideale per tutti i consumatori che non vogliono effettuare diluizioni con prodotti concentrasti.

diserbante di post emergenza per il controllo delle infestanti a foglia larga (dicotiledoni) selettivo per tappeti erbosi composti da graminacee.

la miscela di 4 principi attivi garantisce un?ottima efficacia. preserva il prato da piante indesiderate come trifoglio e tarassaco rispettando le essenze del miscuglio.
12 other products in the same category:
ADAMA Selective herbicide against all broadleaf weeds, effective against all broadleaf weeds. 100 ml pack
bayer dicotex al 1lt erbicida
Dicotex post emergence weed killer
Herbicidal with the total power to eliminate plants.
Out of stock
Finalsan ultima herbicide ppo
Out of stock
Out of stock
bayer rasikal quick nge 500 ml
Out of stock
Out of stock
foxtail herbicide pest emergency herbicide
Bayer Garden Greenex NF selective herbicide for weeds 40 ml