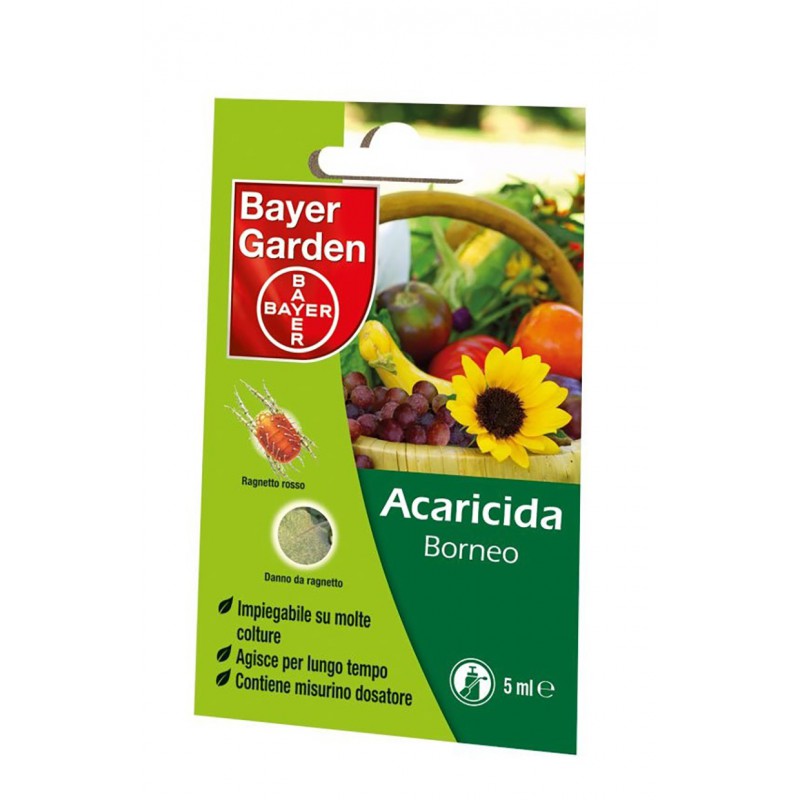  
Bayer borneo acaricida
Reference: 8000560882407

PACKAGING AND SHIPPING COSTS
bayer borneo acaricide 5ml
advantages:

- applicable on many crops

- respectful of beneficial insects

- the fruits can be harvested a few days after the treatment

- check the mites present on the upper and lower page of the leaves



target:

red spider (tetranychus urticae), yellow spider (panonychus ulmi, panonychus citri), bimaculate spider (eotetranychus hornbeam).
related products
bayer insecticide acaricide al ppo 500 ml. tau al
Spray insetticida acaricida
12 other products in the same category:
Bayer tiolene anti-sulfur
compo insecticide fazilo duaxo ppo 750ml.
Putty with copper for racks
Bayer liquid fertilizer for green plants
insecticide deltakill flow
Zapi Insecticide Plants Cip
Fungicide based on sulfur
total herbistop garden 500 ml
ADAMA Insecticide geotox powder