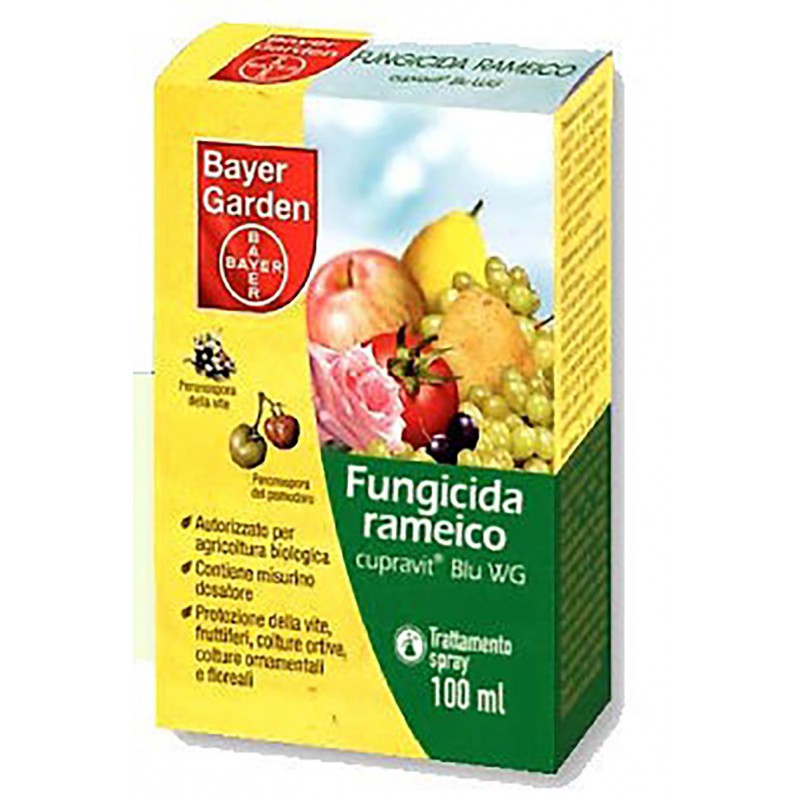  
Bayer cupravit fungicida rameico blu
Reference: 8000560883534

PACKAGING AND SHIPPING COSTS
bayer cupravit cupric fungicide blue 35wg 100g
copper metal based fungicide from tetrarameic oxychloride.



the formulation in water dispersible granules (wg) ensures prompt action and excellent application of the product.



cupravit blu wg is the ideal fungicide for the protection of horticultural, fruit, citrus, vine, olive, floral and ornamental crops from the main fungal diseases: downy mildew, citrus dryness, anthracnose and more.
12 other products in the same category: