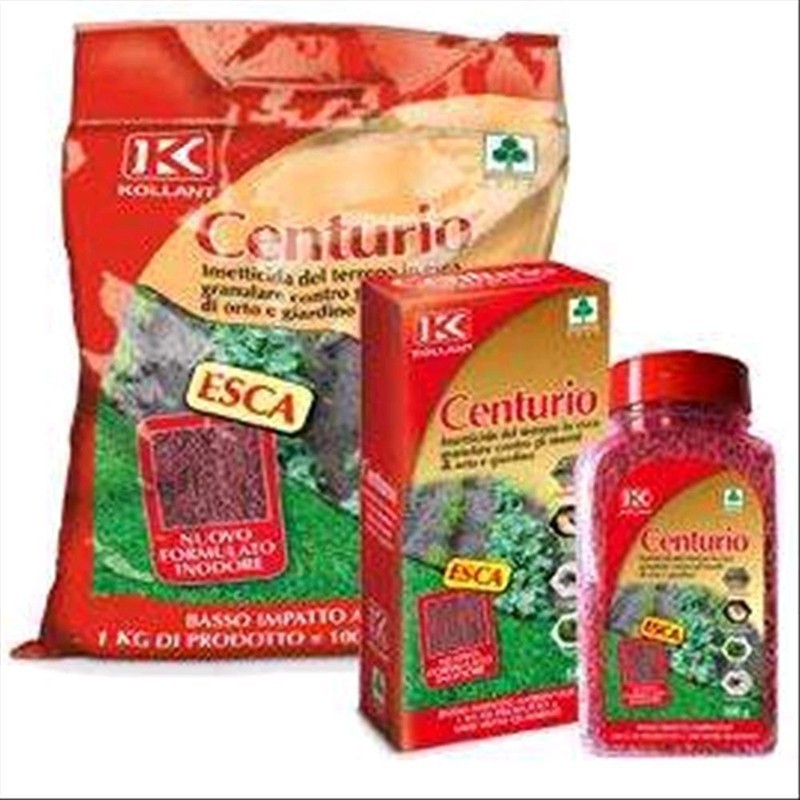  
Canturio insetticida barattolo
Reference: 8002297011051

PACKAGING AND SHIPPING COSTS
centurio insettidica barattolo 500 gr
kollant centurio is a granular insecticide bait, indicated in the fight against insects on the ground and on the surface. bury the product along the row when transplanting or sowing or spread it in the vicinity of the crop. the product can be used both in open fields and in greenhouses (in greenhouses limited to the following crops: tomato, pepper, eggplant). for sown crops apply the product before or during sowing and incorporate it into the ground with a light harrowing or milling.
12 other products in the same category:
Altadex Mosquito Repeller
Bioinsecticide agropharmaceutical that allows the control of lepidopteran larvae such as the carpocapsa, box borer, ifantria, moths, nocturnal larvae, suit absoluta and many others.
Used in organic farming
Manufacturer: ZAPI - 50ml
Catching horticultural insects
100% vegetable oil obtained by the seeds of the Neem tree, which is a natural insect repellent
Ideal product against insects of the soil and subsoil. It creates a natural olfactory barrier unwelcome to insects
compo insecticide fazilo duaxo ppo 750ml.
zapi double-sided tape for plants 5 meters
All One ready-to-use spray acaricide insecticide 500 ml No Fly Zone with broad spectrum, ideal against crawling and flying insects of various kinds
zapi acidofile liquid fertilizer 1 lt
Organic fertilizer with a high repellent action against soil insects