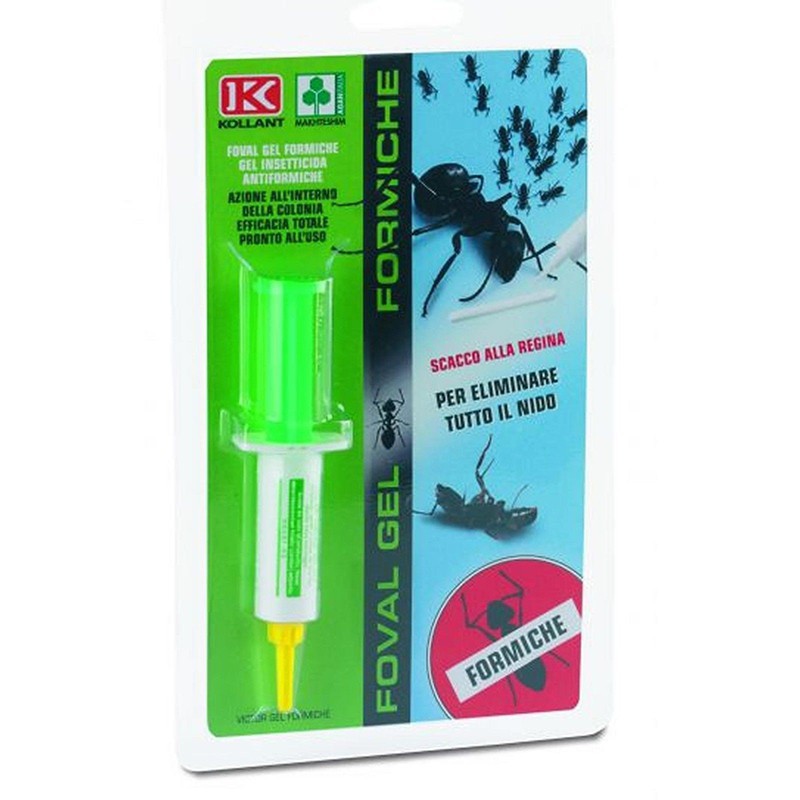  
Foval insecticide gel ants
Reference: 8002297081016

PACKAGING AND SHIPPING COSTS
foval insecticide gel ants blister 5g
è un gel insetticida pronto all' uso specifico per ogni tipo di formica che si alimenta

con zucchero e che viene considerata infestante, come la formica argentina

(linepithema humile). è stato studiato per offrire efficacia totale nel controllo

delle formiche sia in ambienti esterni che in ambienti interni.

l'efficacia d' azione di un' esca antiformiche si deve manifestare

all' interno della colonia dopo che le formiche operaie

l' hanno trasportata e propagata all' interno della colonia stessa:

quindi importante ottimizzare la capacità di attrazione, di consumo e

di estensione della trofallassi (interscambio alimentare tra le formiche).

ha infatti un effetto mortale ritardato, agendo nell' arco di alcune ore.
12 other products in the same category:
Cornunghia natural concorder
bayer bayfolan acidophilic 1
Recharge for anti mosquitoes zanzabreak
Alfetrap adhesive trap for cockroaches with tablet
bayer pyrethrum insecticide actigreen 20ml
Altadex Mosquito Repeller
Ready-to-use microgranular insecticide specific for terrestrial insects.
Dose for about 400sqm
Effective up to 2 months.
All One ready-to-use spray acaricide insecticide 500 ml No Fly Zone with broad spectrum, ideal against crawling and flying insects of various kinds
Insecticide spray flies and mosquitoes
Zapi speed spray for wasps 750 ml