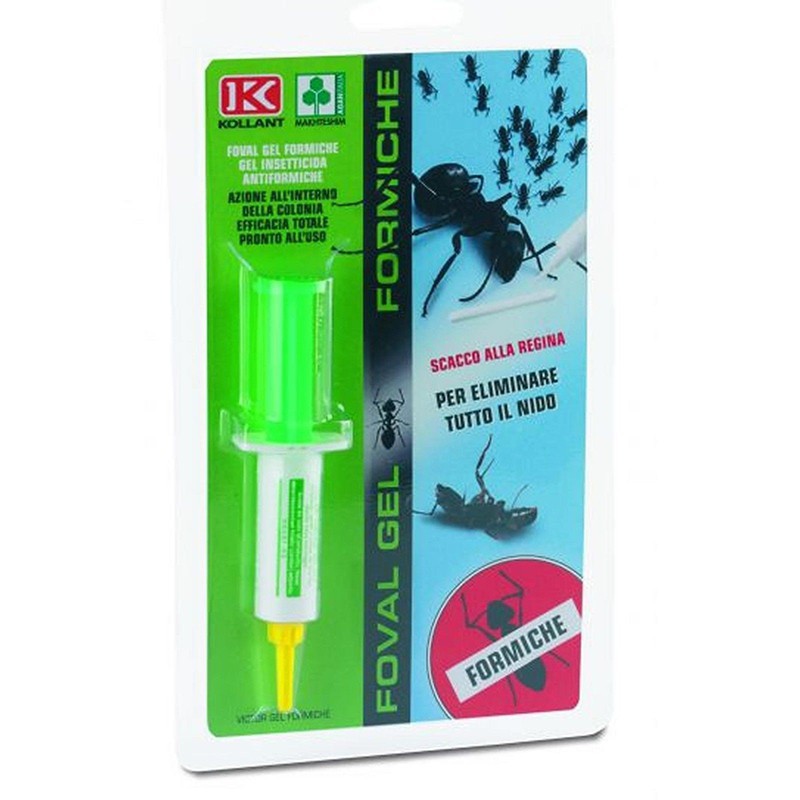  
Foval insecticide gel ants
Reference: 8002297081016

PACKAGING AND SHIPPING COSTS
foval insecticide gel ants blister 5g
è un gel insetticida pronto all' uso specifico per ogni tipo di formica che si alimenta

con zucchero e che viene considerata infestante, come la formica argentina

(linepithema humile). è stato studiato per offrire efficacia totale nel controllo

delle formiche sia in ambienti esterni che in ambienti interni.

l'efficacia d' azione di un' esca antiformiche si deve manifestare

all' interno della colonia dopo che le formiche operaie

l' hanno trasportata e propagata all' interno della colonia stessa:

quindi importante ottimizzare la capacità di attrazione, di consumo e

di estensione della trofallassi (interscambio alimentare tra le formiche).

ha infatti un effetto mortale ritardato, agendo nell' arco di alcune ore.
12 other products in the same category:
Lupinflor manure for citrus fruits
zapi low deficiency organic 25ml. insecticide
Insecticide deltakill flow
Bayer natria insecticide in organic farming
Oil against cochineal for winter, spring and summer.
Effective against aphid eggs, scale insects, red spider mites.
Ideal for fruit and ornamental crops
500ml insecticide anti spider compo spray
Zapi Mosquitoes Vapo Barrier no gas
Zapi Escartox Lumachicida Box
Attractive fly of the olive, fruit and cherries.
Mass capture • Prevents damage caused by captured insects.
Limit the use of specific insecticides
zapicid yellow anti ants insecticide 500 ml